WRECK DIVING FOR ALL SKILL LEVELS
Join Backscatter's Becca Boring with seasoned wreck diver and underwater photographer Mike Boring on an exhilarating photo expedition to the most iconic wreck diving destination in the world.
Truk Lagoon (Chuuk) has the highest concentration of historic shipwrecks sunk in warm, clear water of any place on earth. Home to the Japanese Navy's Combined Fleet during WWII, Truk Lagoon was the target of a devastating attack by the United States Navy in February 1944. Operation Hailstone resulted in the loss of more than 40 Japanese ships and over 200 airplanes. The combination of history, shipwrecks, marine life, spectacular diving conditions, tropical weather, and beautiful scenery offer an unforgettable experience for divers and underwater photographers.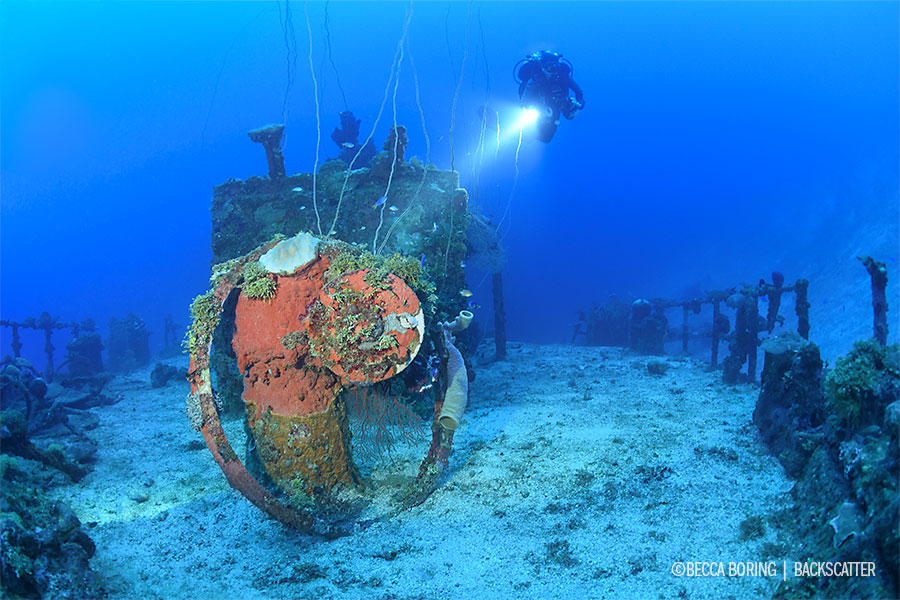 ALL SKILL LEVELS WELCOME
Truk Lagoon offers unique diving opportunities for all levels of divers, with some of the very best wrecks resting in shallow water. The group will be divided up based on individual interests, objectives, and experience level. Whether you plan to dive a single tank, doubles or CCR you'll have a phenomenal time diving the wrecks of Truk Lagoon.
If you have questions about how we'll tailor the itinerary to meet your individual needs, please contact
Becca Boring.
BLUE LAGOON RESORT
The Blue Lagoon Resort offers comfortably furnished rooms with two double beds, shower, full bath, private balcony and a beautiful ocean view. During WWII the grounds were used by the Imperial Japanese Command. Many war relics remain today including armament and defensive fortifications.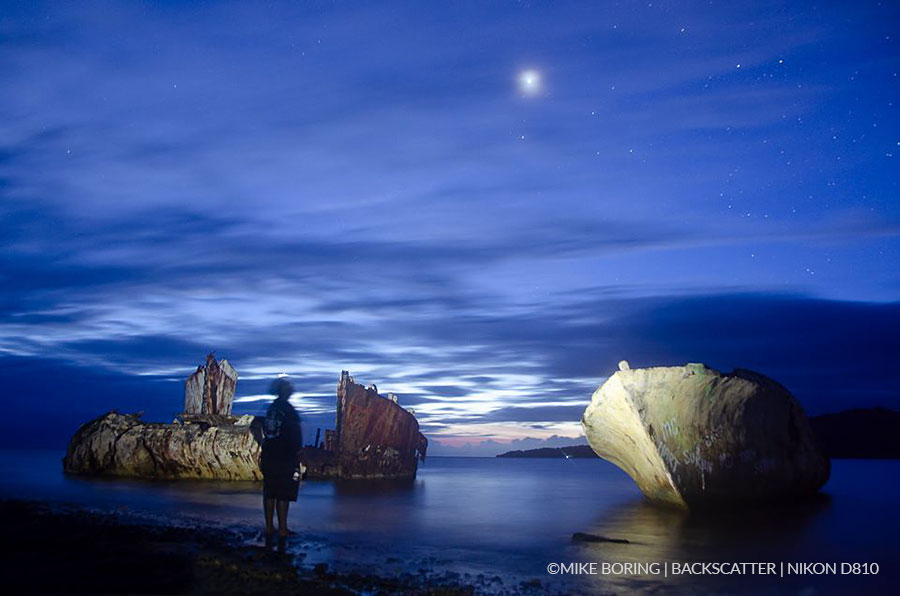 DIVING
We will dive from comfortable, fast, six-passenger boats. The boats typically go to different wrecks so there are seldom more than six divers per wreck at any one time. Each boat has a driver and a guide. You can choose to have the guide show you around or dive on your own.
The majority of the wrecks lie between 40-130 ft deep, 10-30 min by boat from the resort dock. We'll make two dives per day with an option of a 3rd shallow dive. Boats return to the resort between morning and afternoon dives. While you enjoy lunch the crew will fill your tanks and reload the boats.
Justin Dubowitz got a great aerial shot of Blue Lagoon Resort.
Many of the wrecks remain extremely intact with interesting penetration opportunities, particularly several spectacular engine room swim-throughs. Because recovering artifacts is illegal here, you'll see plenty of telegraphs, gauge panels, bottles, munitions, and just about anything else you can imagine.
The Blue Lagoon Dive Shop provides full support for visiting divers. They have state of the art compressors and an oxygen generating system. NITROX, oxygen, and TRIMIX are available. There is a gear preparation area, CCR room, freshwater rinsing station for dive gear and cameras, and wet gear storage area.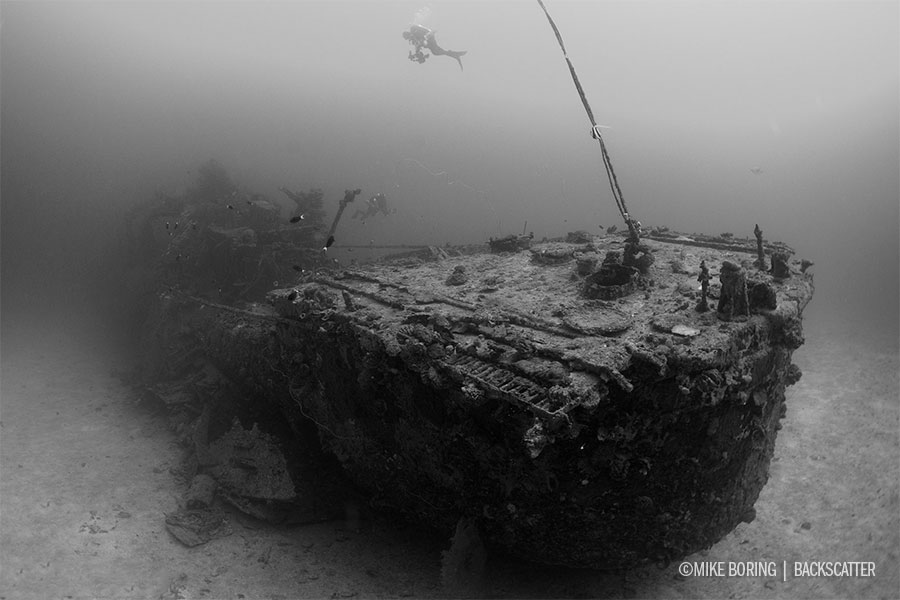 PHOTOGRAPHY
The wrecks of Truk Lagoon offer underwater photographers limitless wide angle opportunities. From the thriving soft corals almost obscuring the exterior of many of the wrecks to the moody, history filled interiors, you're sure to come home with an abundance of stellar images.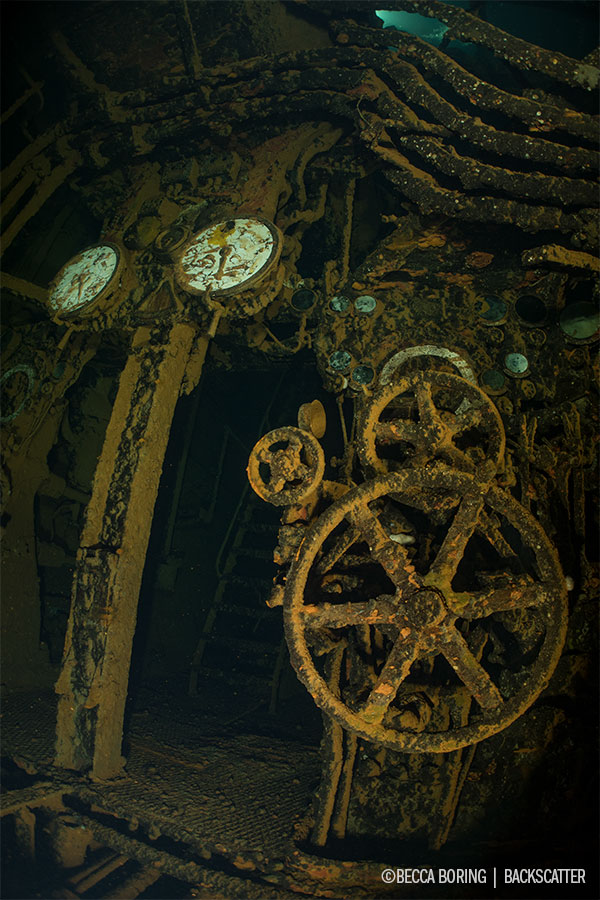 HISTORY
One of the most interesting components of diving the wrecks of Truk Lagoon is the rich history. We're happy to talk your ears off before each dive but we recommend doing some research before arrival.
Blue Lagoon's website
is a great starting point. Dan Balley's World War II Wrecks of the Truk Lagoon is also a great read.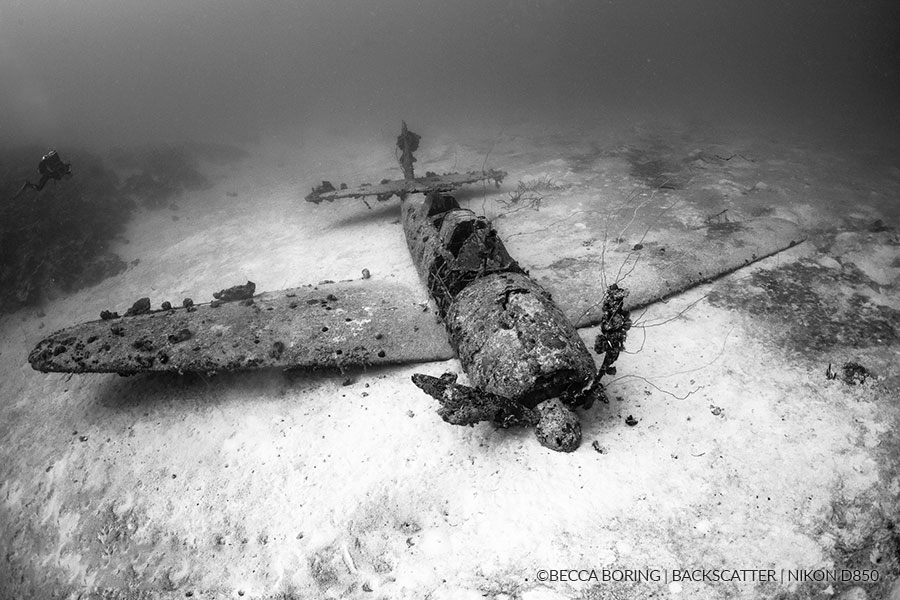 Weather & Dive Conditions
Water temperature is 82-84 degrees top to bottom. A full 1-3mm wetsuit and gloves are recommended to protect your skin from cuts and scratches. There is little or no current. The average topside temperature is 81°F.
Pricing:
Package Includes:
10 night accommodations at the Blue Lagoon Resort, based on double occupancy. Single rooms available at an additional cost.
9 days of diving (two dives per day)
Transfers to and from the airport
Single Aluminum 80 and air fills. Doubles and stage bottles are available for an additional fee.
Additional Costs
Airfare to Chuuk (TKK)
Dive Permit – $50 US payable at the dive shop
Food/Drinks (reasonably priced with lots of options)
Additional Gear rentals
Oxygen, NITROX, TRIMIX
Departure tax – $40 US payable at the airport
Optional land tours
Additional dives
Gratuities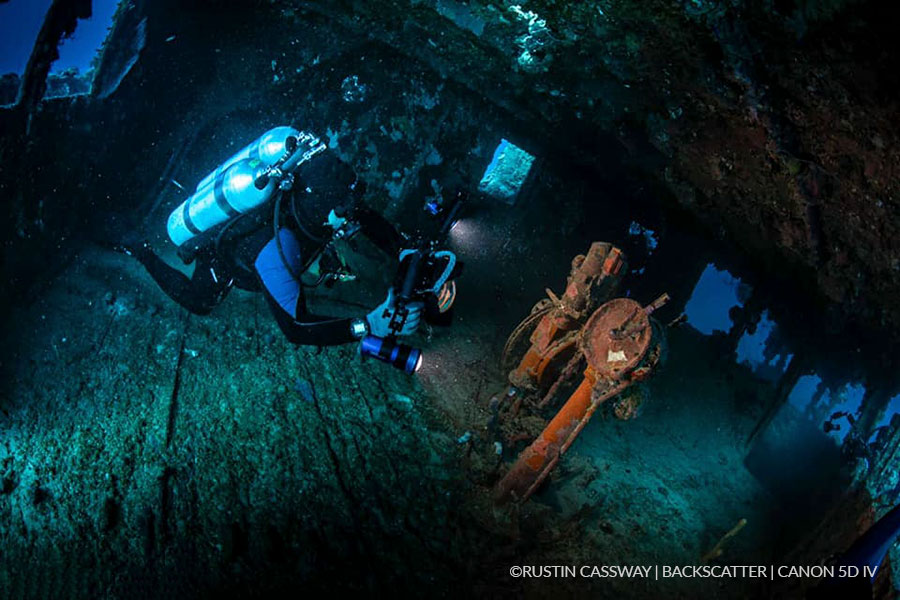 Travel info:
February 7: Arrival Day
February 17: Afternoon or evening departure
Do you want to make the trip longer or shorter? We can adjust the trip length to suit your schedule.
Please note that Divers Alert Network (DAN) or equivalent evacuation insurance is mandatory on all trips.  Additionally, comprehensive Cancellation, Accident, Medical and Baggage insurance such as Dive Assure, CSA Travel Protection or Travel Guard is highly recommended.  
Please note that
Divers Alert Network (DAN)
or equivalent evacuation insurance is mandatory on all trips. Additionally, comprehensive Cancellation, Accident, Medical and Baggage insurance such as
Dive Assure
,
Generali Global Assistance
or
Travel Guard
is highly recommended.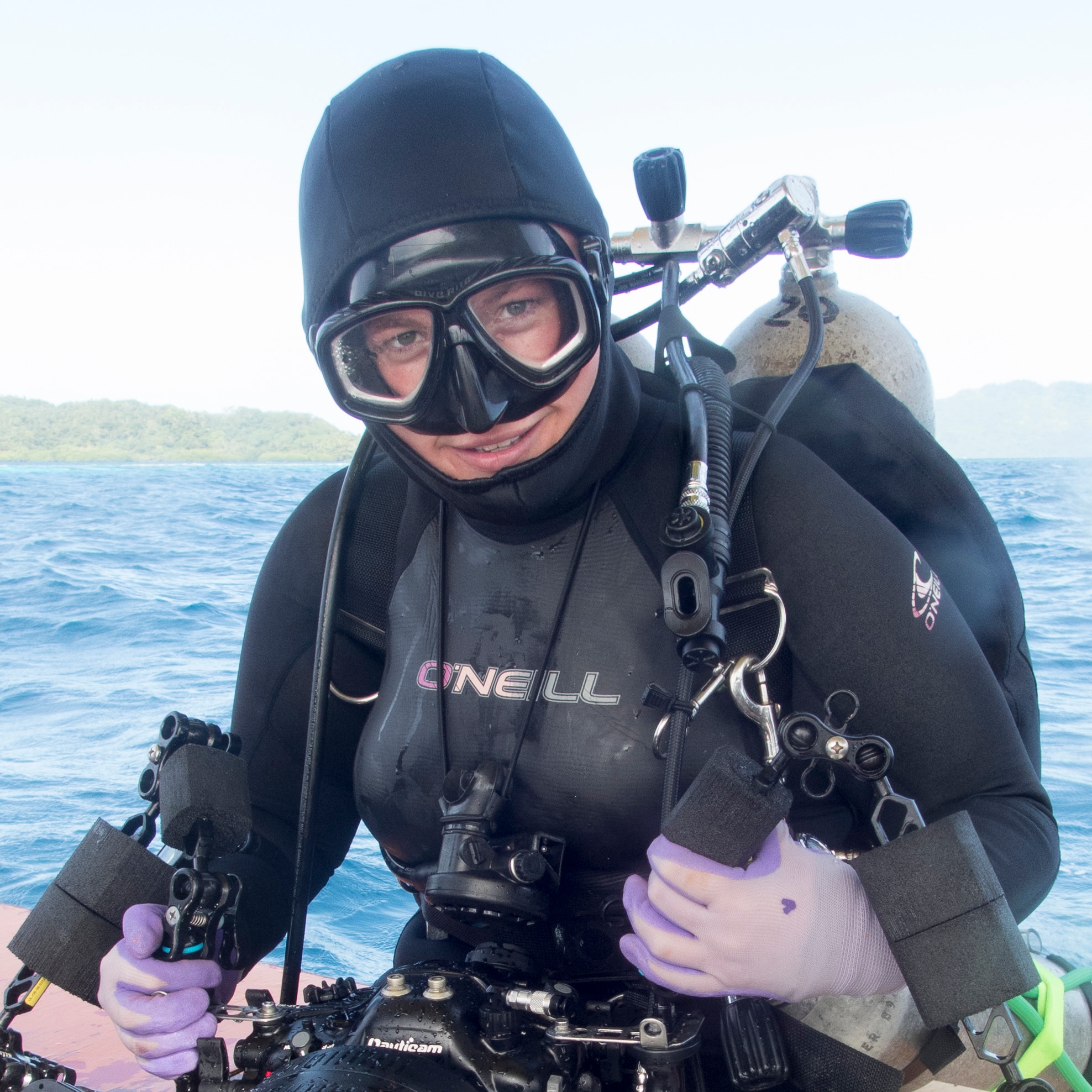 Becca Boring – As Operations Manager of Backscatter Becca has a lot of experience with numerous camera systems and photo techniques. She fell in love with wreck diving at an early age and has a particular fondness for the wrecks of Truk Lagoon. Check out some of her images from a 2015 expedition featured on
Wetpixel's Full Frame.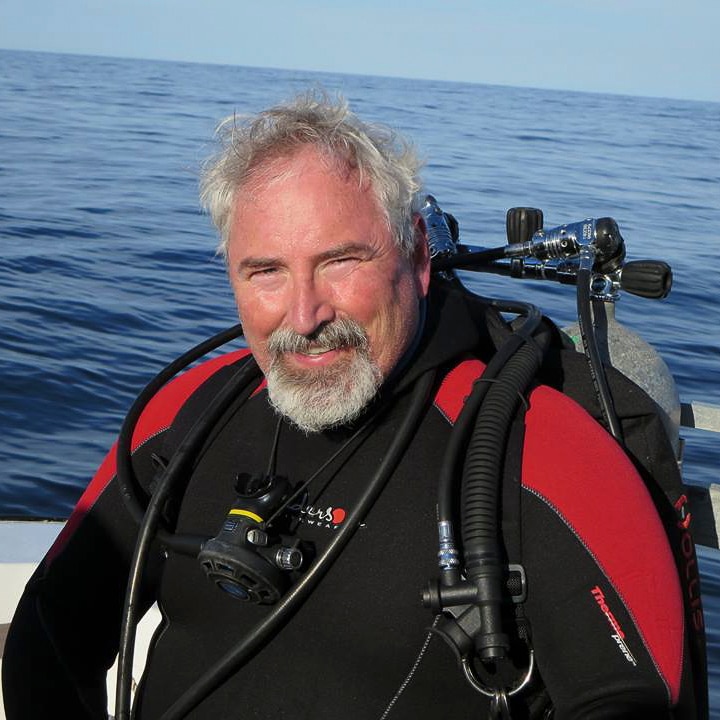 Mike Boring's fascination with shipwrecks began with his first wreck dive off the New Jersey coast in 1971. He has since explored and photographed shipwrecks from the warm waters of the Pacific to the frigid waters of the Arctic Circle. In 1985 Mike was a member of the dive team that recovered the ship's bell from the Italian luxury liner Andrea Doria. While living in Europe Mike participated in numerous expeditions including Jutland, Scapa Flow, Norway,  France, and United Kingdom.  In 2003 he organized and led a team of international divers to Poland to dive the deadliest shipwreck in history, the German passenger liner Wilhelm Gustloff. Mike's articles and photographs have appeared in Wreck Diver Magazine, Skin Diver Magazine, and Underwater USA. He currently lives in Okinawa Japan and has focused his efforts on shipwrecks in the Pacific, particularly those located at Truk Lagoon.