Participant Agreement: Under Exposures Inc. and the client agree to the following terms and conditions.
Reservations & Payment:
Verbal holds are only offered as a courtesy and are not binding agreements. Prices quoted at the time of booking are subject to change until receipt of deposit. Deposit required will vary according to the supplier. Unless otherwise specified the payment schedule is: $1,000 early deposit, 50% due 180 days prior to departure, 100% due 90 days prior to departure. Please note that late payments could cause forfeiture of reservation and fees paid including personal payments for unused air travel and hotel fees.
CANCELLATION POLICY:
Our cancellation fees are per traveler:
1) $1,000 if canceled prior to 180 days of departure.
2) 50% of trip cost if canceled between 180-90 days prior to departure.
3) No refund if canceled 90 days or less prior to departure.
Unused Services:
No credit or refunds will be made for any booked services that are not utilized by the participant.
Travel Insurance:
We strongly recommend purchasing trip insurance to minimize financial loss in case of emergency cancellation and will recommend insurance providers upon request. Buy DIVE Assure Accident and Travel Insurance here:

Buy CSA Travel Insurance here: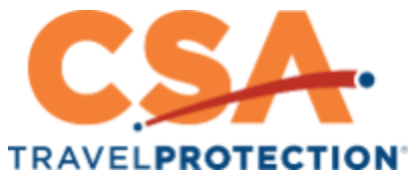 Buy Travel Guard Cancellation insurance here:
Limitations & Responsibility:
Under Exposures Inc. acts solely as a facilitator for the airlines, hotels and operators providing the booked services. It assumes no responsibility, nor shall it be held responsible for personal injury, property damage, delay, mechanical breakdowns, additional expense, cancellation, loss (including luggage and its contents) caused by the fault or negligence of any airline, hotel or other supplier of products or services, nor are we responsible for or liable for such parties' actions or omissions for any reason. Under Exposures Inc. will not be held liable for loss or expense resulting from weather, sickness, strikes, war, criminal acts, quarantine, acts of god or any other event beyond its actual control. No change in itineraries is expected, but we reserve the right to substitute or change the itinerary at anytime if necessary for special circumstances to similar or better quality with no liability. The agency reserves the right to decline or refuse service to any client at any time. If a supplier cancels a tour for which you have booked, Under Exposures Inc. will not be held responsible beyond refunding deposits made to the agency by the client. The right of the client is reserved to claims against suppliers.
Travel and Diving Risks:
Please note that during your participation in these travel arrangements, certain risks and dangers may arise, including and not limited to, the hazards of snorkeling, scuba diving, traveling in undeveloped nations, travel by air, sea, train, auto, and any other means of transport, political unrest, terrorism, war, acts of God, and accident or illness. The client waives the right to any claim against Under Exposures Inc. and its employees by acknowledging the risks at hand, agreeing you will not sue for bodily injury, death, emotional trauma, & property damage, however caused, as a result due to participating in this travel for you (and any member of the party traveling with you). Clients assume all risk inherent in the activities in which they choose to engage. The acceptance of our verbal or written confirmation and a deposit or final payment – by any means constitutes acceptance of all the terms and conditions set forth above.
Passports and Visas:
It is the client's responsibility to obtain valid Visas, documentation, and inoculations for entry into the countries to which you are traveling; it is not the agency's responsibility to obtain these for you. It is also the clients' responsibility to have a valid passport good for 6 months after your return date.
General Release, Assumption of Risk, Waiver of Liability & Indemnity Agreement:
Applicant certifies that the statements made on the on-line booking form to be correct. Applicant also acknowledges that he/she is in good physical condition to engage in water sports, including SNORKELING and SCUBA DIVING and adventure TREKKING and the applicant has been sufficiently trained for scuba diving (where engaging in this activity). Applicant acknowledges that scuba diving and trekking are extremely risky, hazardous and dangerous and applicant is fully aware and understands that inherent risks involved in these sports, due to known and unknown causes, and voluntarily assumes ALL risk of loss, damage or injury that may occur while engaging in a UNDER EXPOSURES INC. travel program (hereafter called UNDER EXPOSURES) travel arrangements. Applicant, for applicant and applicant's personal representatives, assigns, heirs and next of kin hereby release, waive and discharge UNDER EXPOSURES, its officers, directors, agents and employees, hereinafter called "Releasees," from all liability to applicant, applicant's personal representatives, assigns, heirs and next of kin for all loss or damage, and any claim or demands therefore, on account of injury to the person or property or resulting in the death of the applicant. Applicant hereby agrees and understands that UNDER EXPOSURES is acting as an agent for suppliers, selling services and making representative reservations and that UNDER EXPOSURES has no business association, as partner, joint venture, owner or otherwise, with any airline, resort, hotel, carrier, tour operator, boat operator, or other person or firm furnishing any service of facility in connection with the subject travel program. It is expressly understood and agreed that UNDER EXPOSURES assumes no responsibility or liability for service, transportation or equipment made available by any resort, hotel or other person or entity, either as to its availability or as to its safety, quality or condition, nor for the acts (negligent or otherwise) of any employee or agent of such establishment, firm, person or entity. It is also understood and agreed that UNDER EXPOSURES does not, by acceptance of this Applicant, assume any responsibility or liability for the safety of any participating individual, particularly while such individual is engaged in underwater activities, whether alone or in groups, under the supervision of tour escort or otherwise. It is further understood that remoteness of the area, local customs and prevailing weather conditions may cause substitution of facilities and/or equipment, inconvenience or modification to the scuba/touring programs of UNDER EXPOSURES itinerary and UNDER EXPOSURES reserves the right to modify and/or cancel arrangements due to unfavorable weather conditions and to substitute comparable facilities, equipment or services, including escorts, captains and shipboard personnel. It is understood and agreed that UNDER EXPOSURES makes no warranty and assumes no responsibility or liability for such substitutes. UNDER EXPOSURES reserves the right to cancel any scheduled trip at any time. No refunds can be made for canceled tour arrangements due to adverse weather, or for substitution of facilities, personnel and/or equipment or for inconvenience. UNDER EXPOSURES reserves the right to deny any applicant for any reason whatsoever. Applicant warrants that the statements made herein are true and correct and understands that the releasees will rely on them and that they will be the basis of UNDER EXPOSURES' acceptance of applicant in UNDER EXPOSURES' travel arrangements. Applicant hereby indemnifies and holds employees from any and all claims, suits, liability, injuries, losses and damage of any person which arise out of the UNDER EXPOSURES applicant's participation in UNDER EXPOSURES' travel program; and for applicant's withdrawal, cancellation or expulsion from an UNDER EXPOSURES travel program. This application form signed by applicant and by the parent or guardian of any minor applicant is in all respects subject to the terms and conditions above, which have been read and unconditionally agreed to. The applicant further agrees to observe strictly and comply with such additional reasonable terms and regulations as UNDER EXPOSURES may from time to time deem desirable or needful to prescribe during the course of a program. Applicant agrees that any appropriate state or federal district court located in the City of Chicago and County of Cook, Illinois, shall have exclusive jurisdiction over any cases or controversy arising under or in connection with the application and or the subject program. Applicant acknowledges the receipt and acceptance of this General Release, Assumption of Risk, Waiver of Liability and Indemnity Agreement.