Photo Pros of Backscatter at the Lembeh Resort, Indonesia.
The Critter Capital of the World, a Muck Diving Mecca, and the Twilight Zone are just a few of the names that have been given to Lembeh over the years due to its high density, and diversity, of rare and unusual marine life.
Diving in Lembeh is unlike diving anywhere else as every dive reveals countless species of critters which have made their homes on Lembeh's famous muck diving slopes. The Critters at Lembeh Resort dive guides are experts at spotting the unique marine life which resides here.

Lembeh isn't just home to frogfish, it's home to 8 different species of frogfish, 12 species of octopus, numerous crustacean species that cannot be found anywhere else on earth, 3 species of pygmy seahorse, countless numbers of nudibranch species and new discoveries are continuously being made. Some of Lembeh's most iconic species include the Hairy Frogfish, Pontohi Pygmy Seahorse, Wunderpus, Mandarin Fish, Mimic Octopus, Rhinopias Scorpionfish, Flamboyant Cuttlefish, Blue Ring Octopus, and the list goes on.
Muck diving is at its best in Lembeh, where the sheer abundance of biodiversity and unique critters is greater than it is anywhere else, making it the perfect location for a macro photo workshop.

Who should attend the workshop?
Beginner and intermediate underwater photographers that are looking to improve their macro UW photography skills. Do you struggle with strobe position? Isolating your subject from the background? Do you want to learn the post-processing techniques to take your images from Blah to Ahhh? Then this is the course for you.
Daily classes and one on one help from the Photo Pros
The best way to learn is by shooting and our photo pros will be on location with you to help improve your technique and to correct mistakes. Daily seminars throughout the trip will cover Macro shooting techniques such as:
Focus techniques
Exposure techniques
Strobe placement
Composition
Avoiding backscatter
(Exact curriculum will be tailored to the group)
Lightroom and Photoshop techniques for Macro images
In addition to shooting techniques, we'll be teaching you the best ways to edit your images. Learn how to maximize the potential in your Macro shots using Lightroom and Photoshop.

Resort
Lembeh Resort,
a spectacular boutique-style resort, is situated on Lembeh Island and perched above the beautiful Strait. The property is surrounded by lush tropical gardens and blends perfectly into the landscape. All guest cottages boast spacious verandahs for perfect views of glorious North Sulawesi sunsets and an intimate connection with nature. Modern amenities including air-conditioning, mini bar, wifi internet, and massage ensure your comfort and relaxation.
Click Here
to learn more about the Lembeh Resort.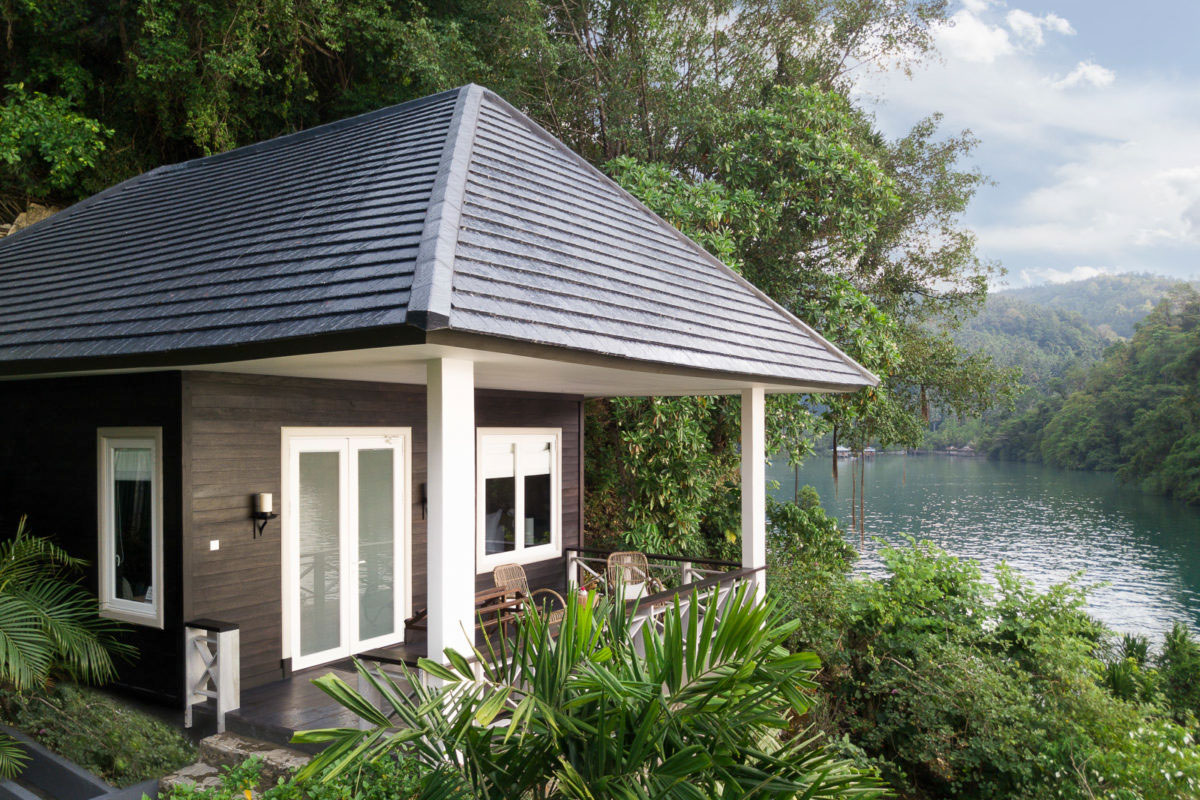 Large camera room
One of the finest camera rooms you'll ever see, located just steps away from the boats, it is the perfect place to store, organize and set up your camera system.

Each private workstation in the camera room has numerous international power sockets, desk lighting, padded neoprene work mats and towels for drying off any excess water droplets. To the front of the camera room, you'll find our camera-only rinse tanks and air guns for blasting water off your housing after rinsing.
Getting there
Manado International Airport (MDC) is just 90 minutes away from Lembeh. Silk Air offers flights via Singapore, making it one of the easiest and most reliable destinations in Indonesia. The resort provides round trip airport transfers to ensure a smooth and comfortable ride.
Travel Info
September 6th: Arrive MDC
September 7th – 17th: 10 days of diving
September 18th: Fly home
Contact us for more travel details. We can assist in booking all flights, transfers, and additional activities.
Space is limited so sign up now!
Price:
Hillside Luxury Cottage $4,999
Premium Luxury Cottage $5,599
Garden View Room $3,999
Standard Package Includes:
12 nights accommodations at Lembeh Resort, double occupancy
Breakfast, Lunch, & Dinner daily
28 boat dives with Critters@Lembeh
Unlimited shore diving on the house reef
Nitrox
Tanks and weights
Transfers, taxes and service charges
Daily classes and one on one help from the photo pros
Additional costs:
Airfare to Manado (MDC)
Soft drinks, cocktails, wine & beer
Single supplement
Crew tips
Please note that
Divers Alert Network (DAN)
or equivalent evacuation insurance is mandatory on all trips. Additionally, comprehensive Cancellation, Accident, Medical and Baggage insurance such as
Dive Assure
,
Generali Global Assistance
or
Travel Guard
is highly recommended.
Lead Instructors: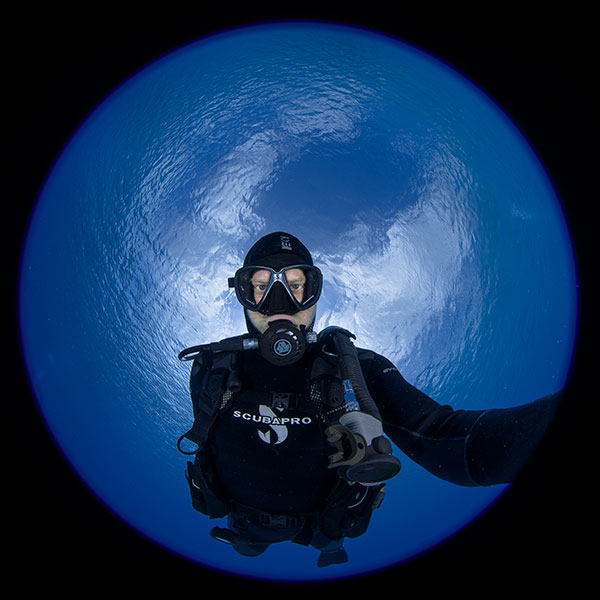 Jim Decker As the CEO of Backscatter, Jim is one of the top experts in the world on underwater photo and video equipment and shooting technique. From SLRs to compacts and handycams to broadcast video, Jim has shot video and photo systems from all the major underwater manufacturers and has been a consultant on many of the designs seen in the water today.