Shoot the amazing wrecks of the Ghost fleet in Bikini Atoll with Backscatter Photo Pro, technical diving and deep photography expert Ben Lair. Located in the remote Republic of the Marshall Islands near Micronesia, the UNESCO World Heritage site of Bikini Atoll is one of the most famous places in the world for wreck diving – a true bucket-list destination for any serious wreck diver.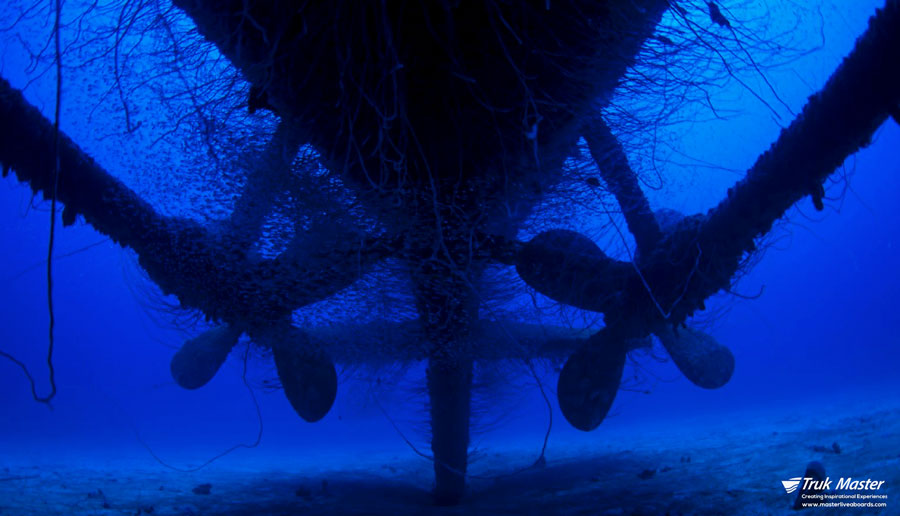 Who could ask for more! Arguably some of the best wreck diving in the world in one of the most remote places in the world. This is an incredible opportunity to dive the nuclear ghost fleet of Bikini Atoll created by Operation Crossroads in 1946.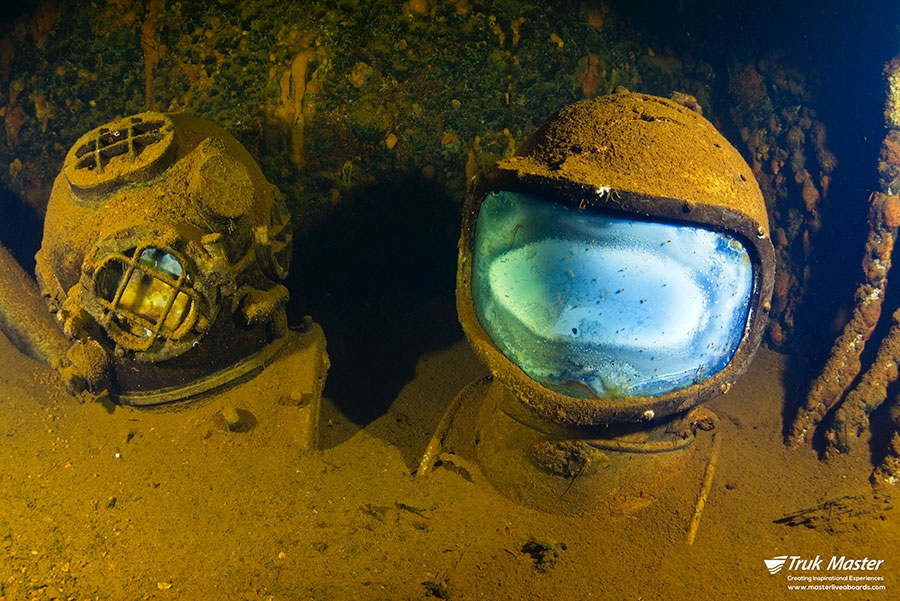 After the Second World War, the USA collected a 'mock' naval fleet for the purpose of testing the impact of different atomic bombs on a large fleet. These nuclear bomb tests were performed in several remote locations in the South Pacific Ocean, known as the Pacific Proving Grounds. Bikini Atoll was appointed one of the designated testing areas within the Marshall Islands, where a grand total of 67 nuclear bombs have been detonated within the framework of Operation Crossroads and several other Operations.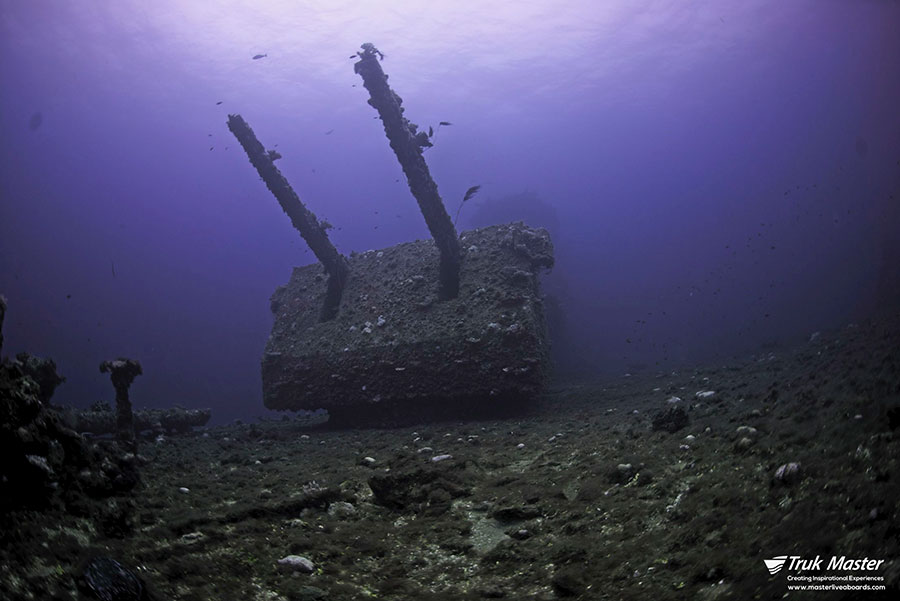 Between 1946 and 1958, not less than 23 atomic bombs were tested at Bikini Atoll only, which resulted in a unique collection of shipwrecks consisting of war battleships, cruisers, and an aircraft carrier.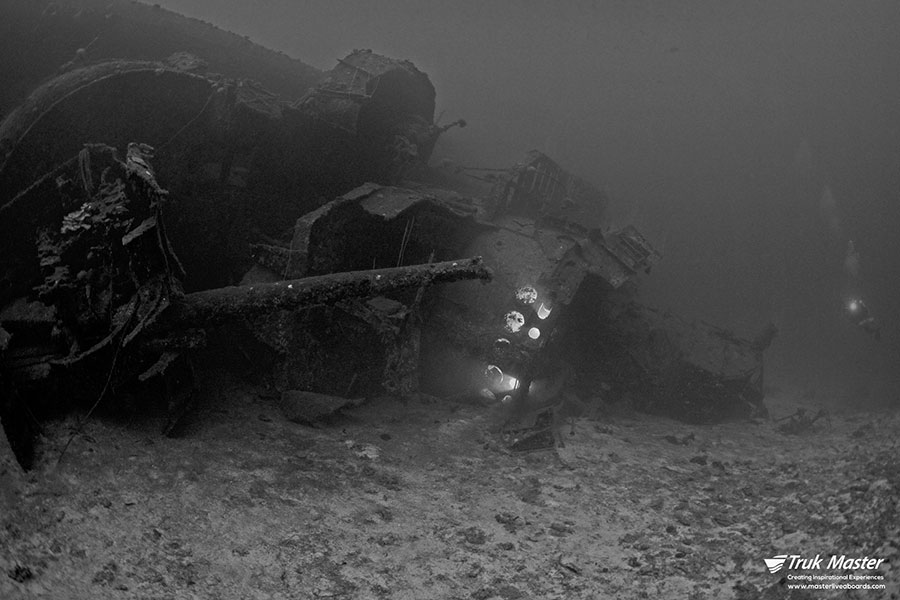 In March 1954, the notorious dry fuel hydrogen bomb 'Castle Bravo' was detonated in Bikini. This bomb was the US' most powerful nuclear device ever; 1,000 times more powerful than the atomic bomb dropped on Hiroshima. It left a 2km wide and 76m deep crater in the lagoon of Bikini. More than 60 years later, the shipwrecks remain equally as impressive while they have become home to many kinds of corals and fish species.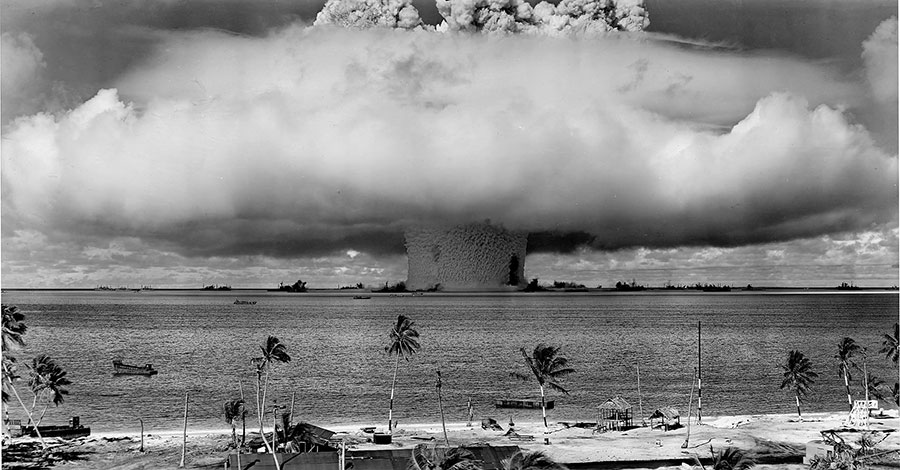 Nowhere else can you dive such a fantastic collection of wrecks, including battleships, submarines, destroyers, and most notably the aircraft carrier USS Saratoga. Over 60 years later, the nuclear ghost fleet (as these wrecks are known) rest in crystal blue waters that have since become home to an abundance of marine life with thriving reefs and corals. Only since 1996 has Bikini Atoll been open to diving, making this destination a one-of-a-kind combination of spectacular historic wrecks in a remote and otherwise untouched tropical paradise.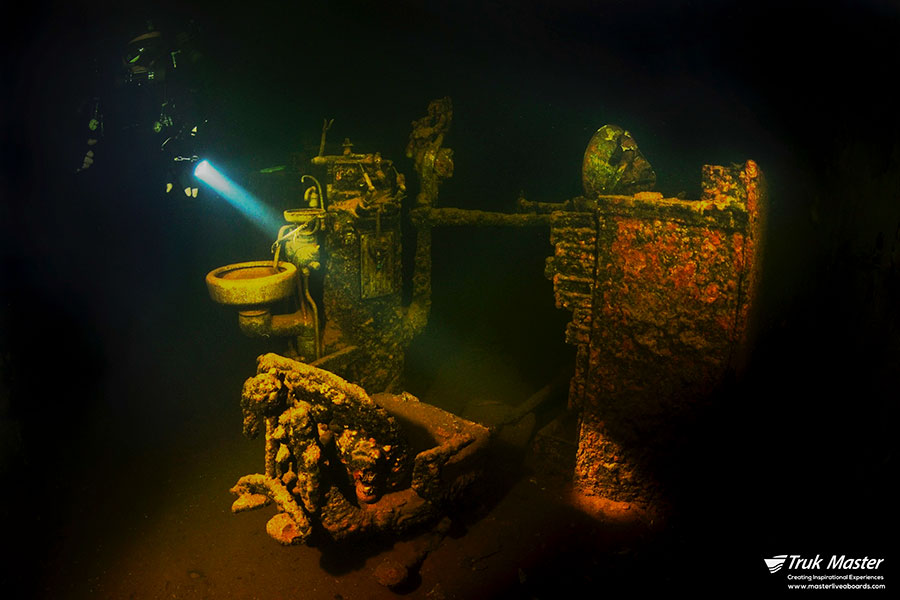 As the wrecks of Bikini Atoll are only suited for extended range diving and due to the remote location of this trip and gas availability this will be a CCR only level trip and all participants must have a MOD2 (60m / 200ft) certification at a minimum with 100 logged dives and wreck diving experience. If you have any questions about this, please reach out directly to us for details and training opportunities.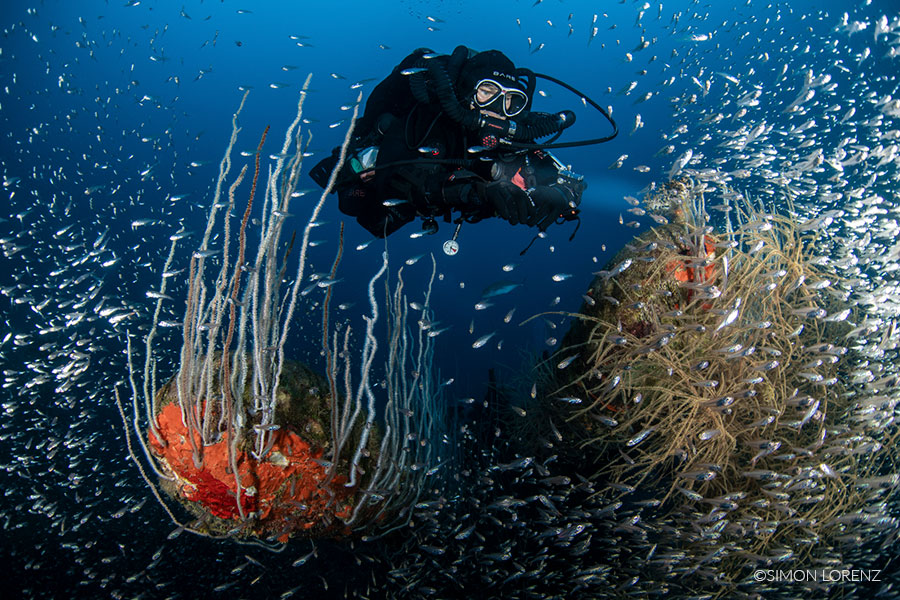 Pacific Master
We will be hosted on the Pacific Master for 13 nights with 19 dives scheduled all with long run times available. The Pacific Master has 9 available cabins, and our trip will be capped at only 16 divers. With different cabin options, we have space that will accommodate your budget.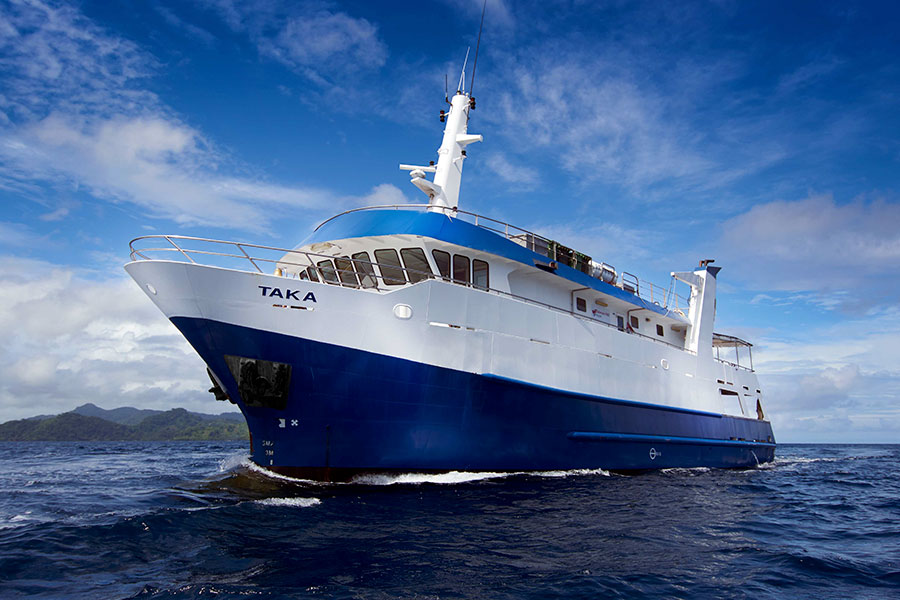 Standard Package Includes:
13 nights aboard the Pacific Master
All meals, water, tea, coffee, juices, soft drinks
Up to 19 scheduled dives
Single 80cf tank, dive belt, and weights
Airport transfers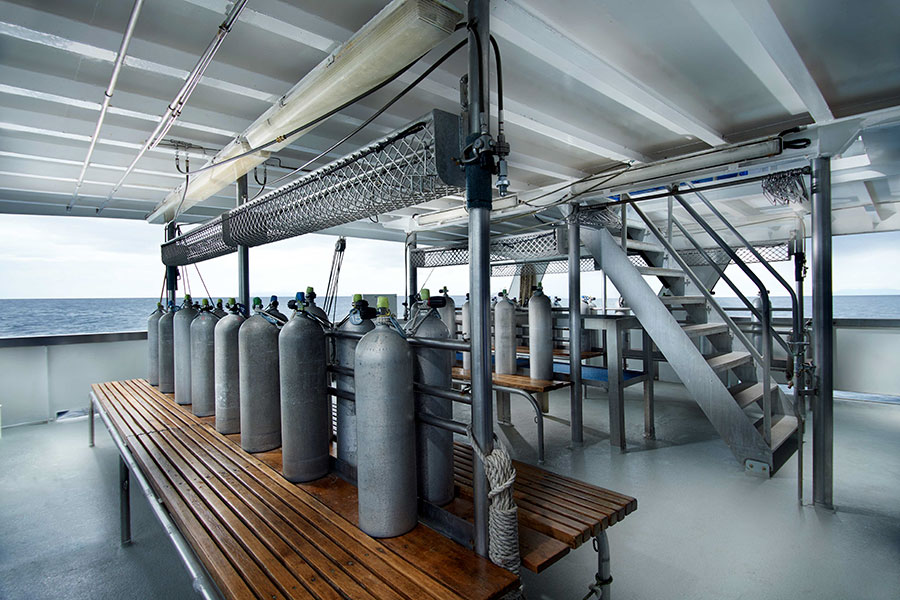 Additional costs:
International airfare to Kwajalein (KWA)
Marine Park & Port fees $600
Accommodations before or after the trip if necessary
Wine & Spirits
Additional gear rental
Oxygen, Nitrox, Helium, Sofnolime
Trip Insurance
Crew tip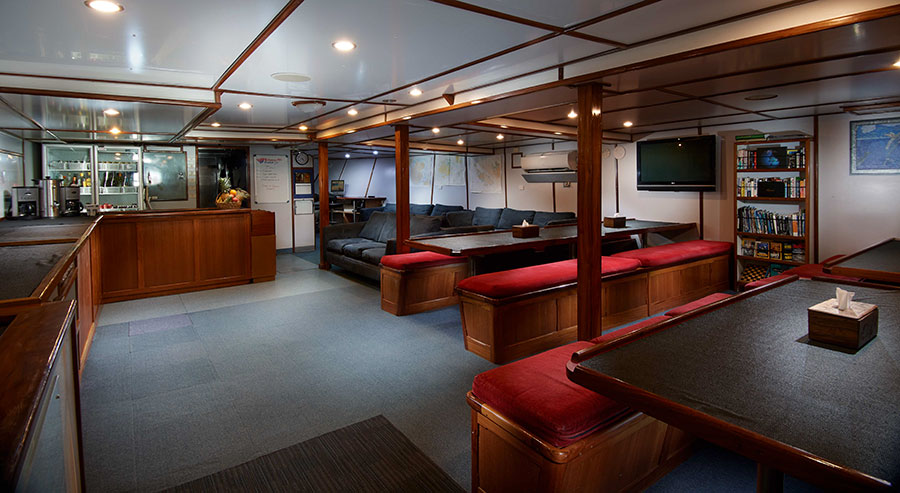 Pricing:
Classic twin/double cabin $9,425 per person
Located on the upper deck of the vessel, these spacious cabins offer superb views as well as en-suite facilities.
Standard twin cabin $7,215 per person
Situated on the lower deck of the vessel, these twin cabins offer comfortable accommodation for two guests with shared bathroom facilities located on the dive deck.
Standard single cabin $8,320 per person
Situated on the lower deck of the vessel, these cabins offer accommodation for one guest with shared bathroom facilities located on the dive deck.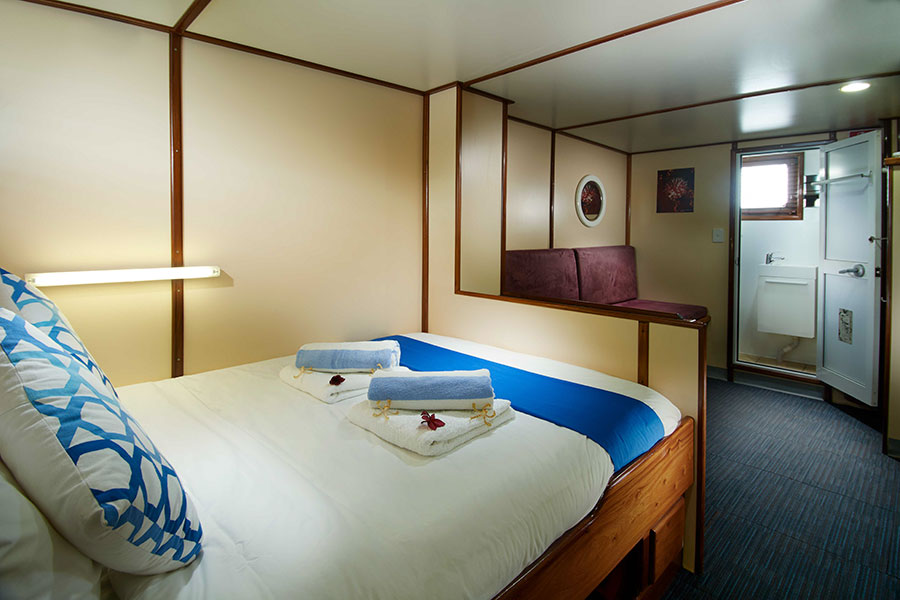 Please note that
Divers Alert Network (DAN)
or equivalent evacuation insurance is mandatory on all trips. Additionally, comprehensive Cancellation, Accident, Medical and Baggage insurance such as
Dive Assure
,
Generali Global Assistance
or
Travel Guard
is highly recommended.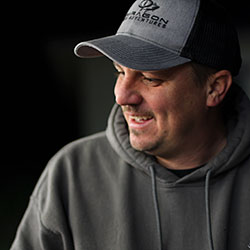 Ben Lair is an Authorized Backscatter Photo Pro and trip leader specializing in deep technical underwater photography. Ben is the owner and founder of Paragon Dive Adventures which specializes in open circuit technical and CCR dive training and custom travel options offering full rebreather support! Ben's passions are varied, and he truly enjoys all types of diving, but he has made a niche for himself in videography and photography of the deeper wrecks and macro critters around the world. In addition to his 15 years of experience as a paramedic, Ben is an Open Circuit Trimix instructor, CCR Mixed Gas instructor, and Extended Range Wreck instructor. He loves teaching new CCR divers the ropes and showing them how the rebreather can enhance their diving photography and videography experience. With over 9 years of experience leading technical diving expeditions, he has the skills and knowledge to take both recreational and technical divers to the greatest dive destinations in the world.