Photo Guides: Jim Decker & Erin Quigley
Dive, shoot and learn on Bali's quiet northeast coast
Tucked away on Bali's quiet northeast coast, Alam Batu Beach Bungalow Resort is the Indonesian island's premier diving destination. Join Erin Quigley and Backscatter CEO Jim Decker for 10 days of photography, diving and fun. They'll offer daily class sessions on underwater photography, post production techniques in Adobe Lightroom and host evening image reviews to help improve your results. We'll run two tours of the area, one catering to non-stop diver and the other for those who'd like plenty of spa time and a little more flexibility in their itinerary.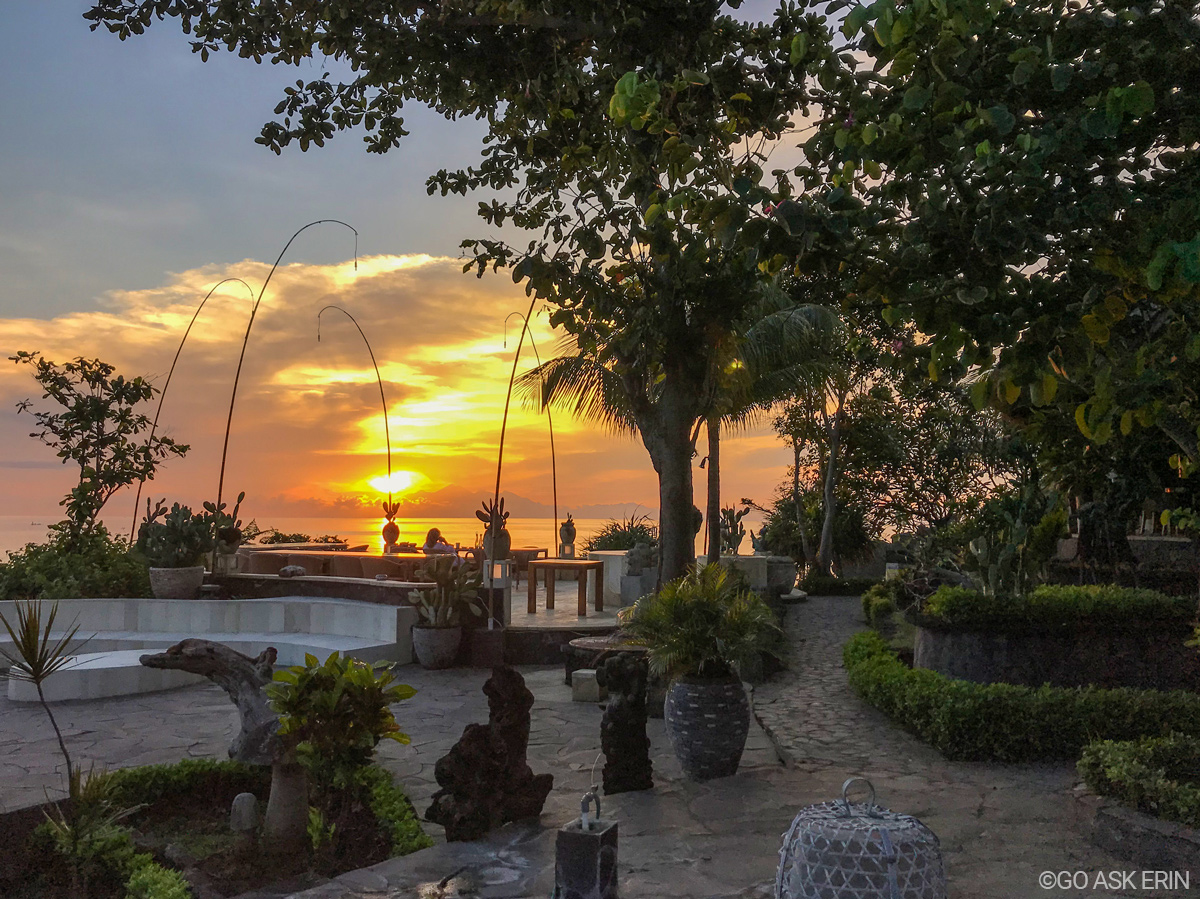 Tulamben, Bali is well known for its biodiversity. Alam Batu's 800-meter house reef is one of the region's best. Guests often spot pygmy seahorses and larger animals like ocean sunfish and even pilot whales on the same dive. Short boat rides are available to famous dives sites like The Dropoff, Coral Gardens and Ulami. Also not far from the resort is the wreck of the Liberty, a U.S. cargo ship that was torpedoed during World War I, a bucket-list dive site that's among the world's most famous wreck dives.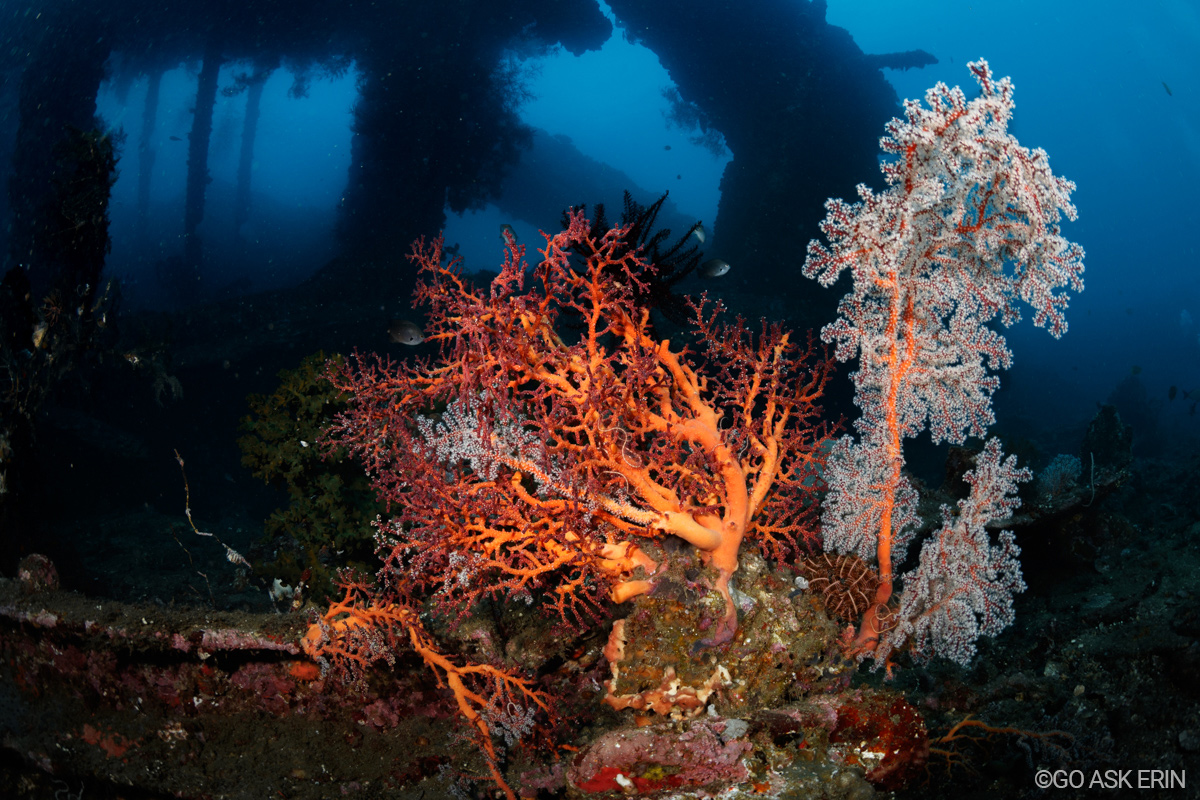 Both wide angle and macro shooters will be happy at Alam Batu. The region's ecology is complex. More than 3500 different species have been found in the surrounding waters. Iconic critters like the harlequin shrimp, wonderpus, seahorses, frogfish, boxer crabs and various nudibranch are regulars around the resort. Whether it's a boat dive on a coral wall or a muck dive at night, Alam Batu's underwater guides are experts at spotting unique photo opportunities. Small groups of divers ensure excellent images for everyone.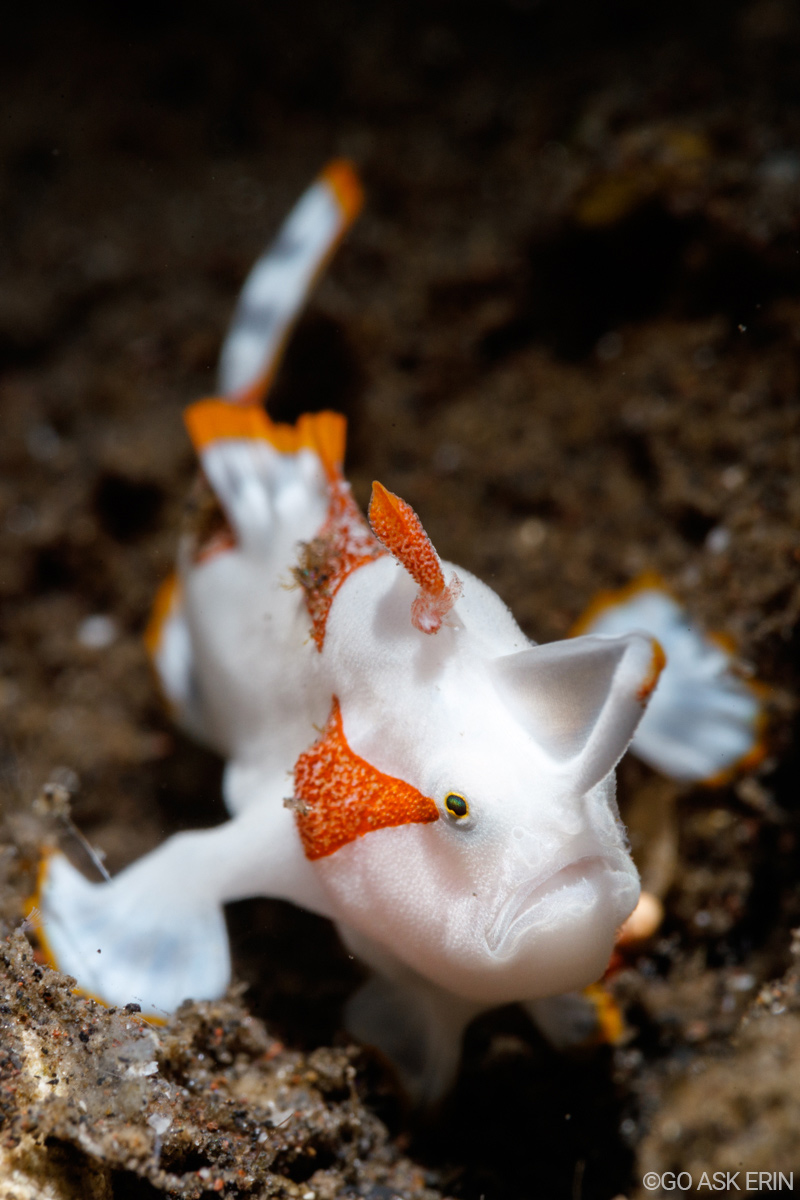 Jim and Erin's trips are the perfect balance of learning, fun and focus. Adventures with these two revolve around diving, photography, and editing. They can accommodate everyone from new shooters to experienced camera men and women. Nightly image reviews will help refine technique, equipment and post processing. In all conditions, they want to offer learning opportunities for every participant.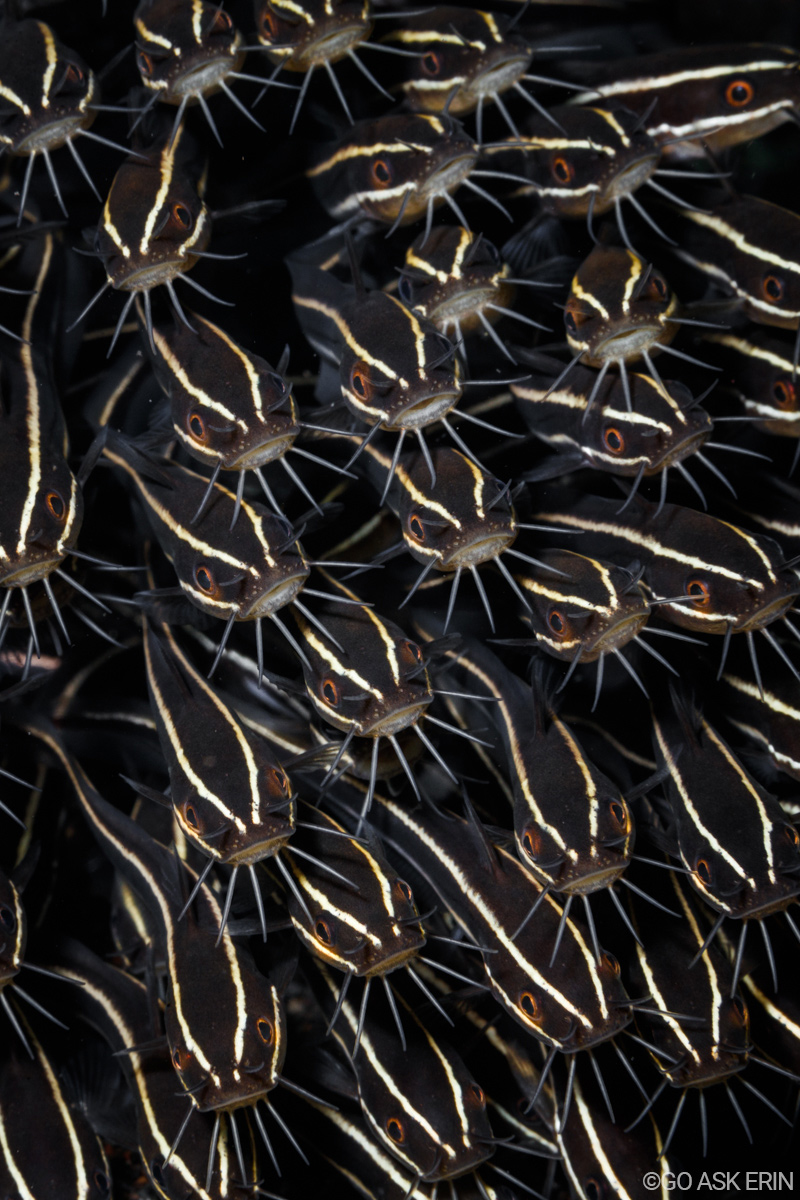 Alam Batu stands apart for their fantastic facilities. Whether it's relaxing during sunset on the custom lounges or dipping in the sparkling infinity pool, the resort prides itself on offering a high quality guest experience. The spa is second to none, with massages, facials, body wraps and other relaxing treatments. An impressive camera room offers plenty of space for underwater photographers. And the restaurant treats diners to traditional Indonesian and Thai cuisine as well as Western favorites like barbecue. The airy dining room is open from early morning until late evening, and the staff is more than happy to serve hungry patrons.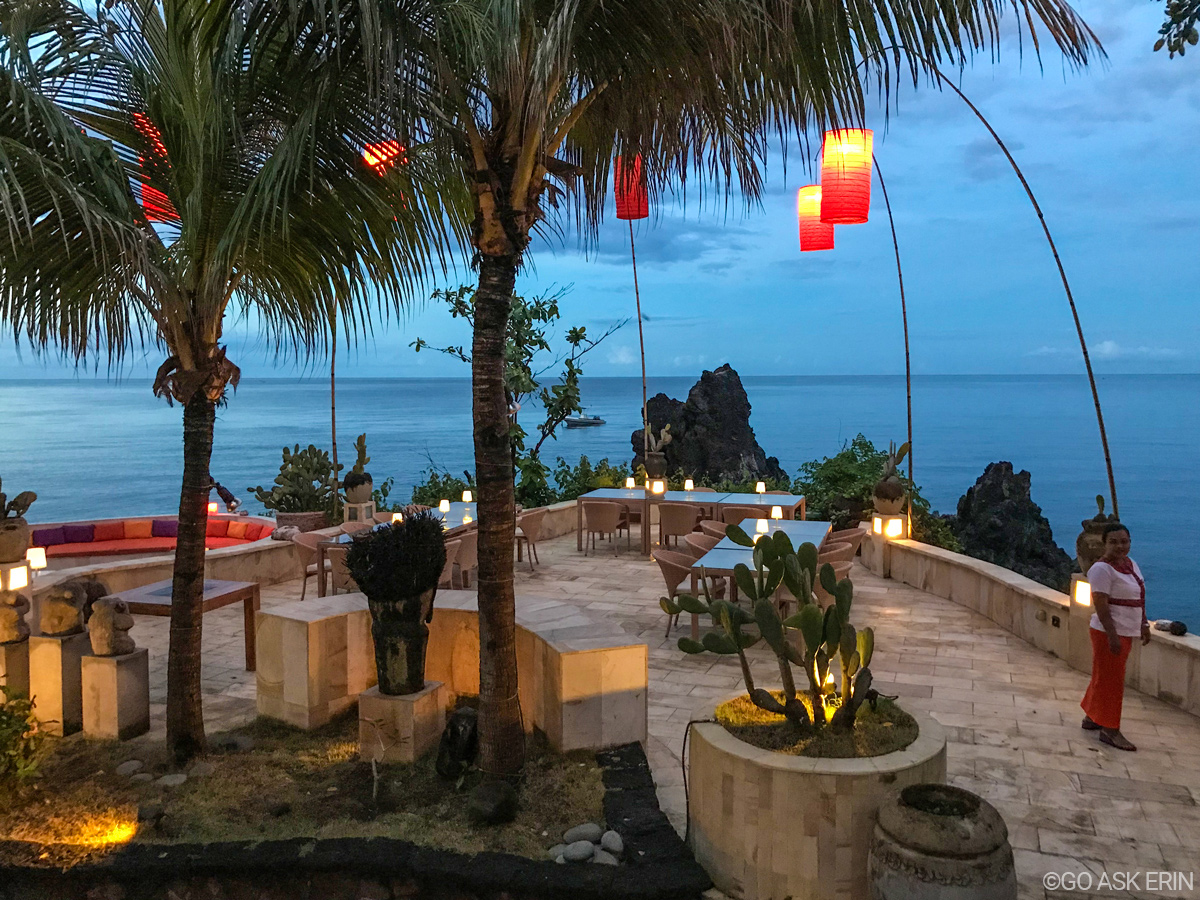 Beyond exploring underwater, Alam Batu will take guests on adventures around the Island of the Gods. Day trips to the area's many stunning temples and treks up the prominent peak of Mount Agung can easily be arranged.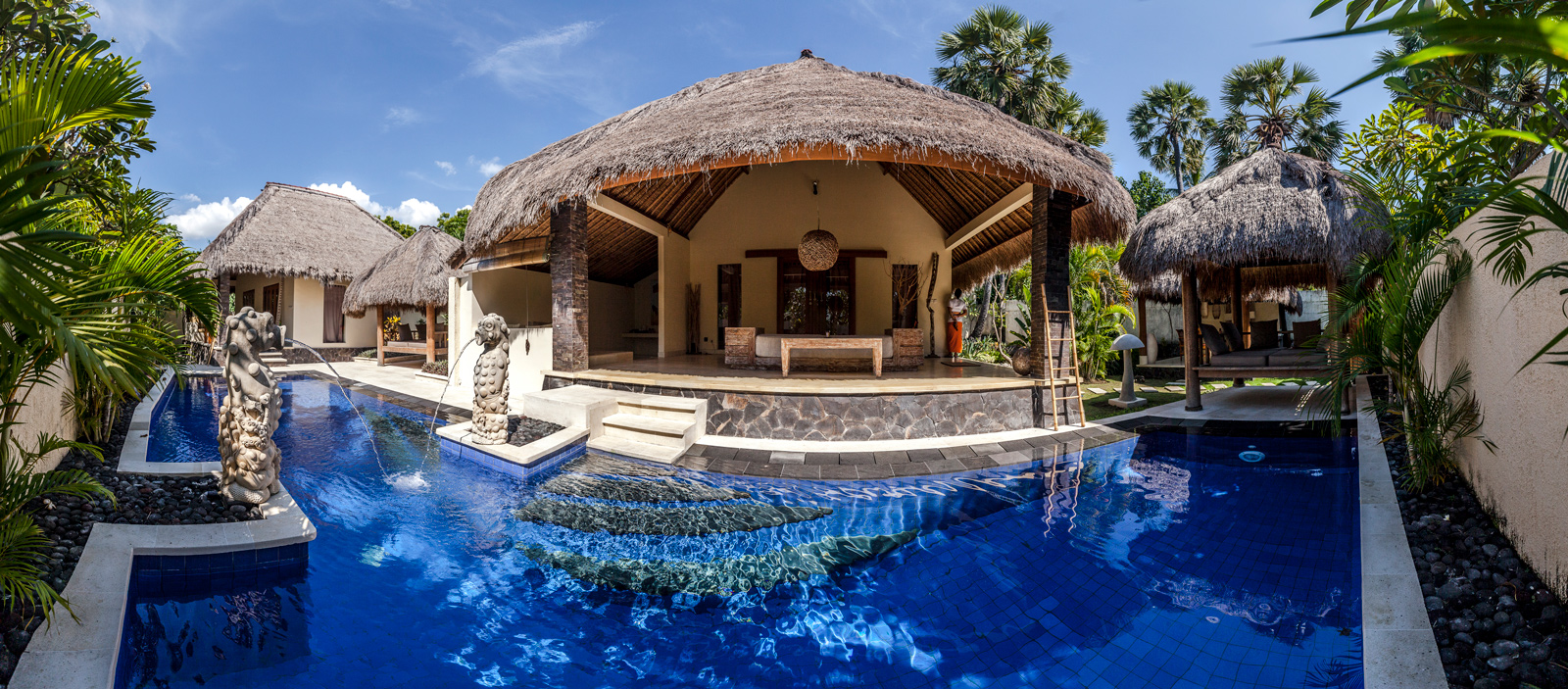 Pick your package!
For the hard core diver we are offering the Unlimited Diving Package. Spend as much time as you can in the water with up to 3 guided boat dives per day, unlimited shore diving on Alam Batu's amazing house reef, all with nitrox. 4 one hour massages are also included, to ensure you get to relax a bit as well.
If you prefer to spend some out of the water too, enjoying the luxuries of Bali, then you will love the Dive, Spa & Tour package. Offering up to 3 guided boat dives a day, this package also includes 2 hours at the spa daily and a half day land tour daily exploring the island. Choose how you'd like to spend your time; Diving, Relaxing, or Exploring the beauty of Bali. There is also an option for a full day tour if you want to take off from diving and go out and see more!
Packages Include:
• 10 nights accommodations
• Unlimited Diving package or Dive, Spa & Tour package
• All meals, water, coffee, tea
• Round trip transfers from DPS
• Photography Workshop with Jim & Erin
Unlimited Diving Package:
• Up to 3 guided boat dives per day
• Unlimited house reef dives
• Nitrox
• 4x 1 hr massages per person
Dive, Spa & Tour Package:

• Up to 3 guided boat dives per day w/ Nitrox
• 2 hour spa per day and Half Day Tour
• Or Full Day tour (no diving)
Pricing:
• Starting at $3,099 based on double occupancy
• Make it a 14 night trip! Starting at $4,199 for 14 nights.
Additional costs:
• Airfare to Bali (DPS)
• Single supplement
• Additional nights
• Drinks
• On-site purchases
• Gratuities
• Trip Insurance
Travel info:
• Sep 21: Arrive DPS and transfer to Alam Batu
• Oct 1: Depart Alam Batu and transfer back to DPS
Contact us for more travel details. We can assist in booking all flights, tours, transfers, and any additional arrangements you may need.
Divers Alert Network (DAN) or equivalent evacuation insurance is MANDATORY on all trips. Comprehensive Cancellation, Accident, Medical and Baggage insurance such as Dive Assure, CSA Travel Protection, or Travel Guard is HIGHLY RECOMMENDED.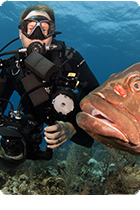 Jim Decker
 As the CEO of Backscatter, Jim is one of the top experts in the world on underwater photo and video equipment and shooting technique. From SLRs to compacts and handycams to broadcast video, Jim has shot video and photo systems from all the major underwater manufacturers and has been a consultant on many of the designs seen in the water today.

Erin Quigley is a Adobe ACE certified digital imaging consultant specializing in customized workflows and editing strategies using Adobe Photoshop and Lightroom. She is an award-winning underwater photographer and video editor, and creator of GoAskErin.com, which provides one-on-one instruction, custom video tutorials, and Photoshop and Lightroom resources specifically developed for underwater shooters.