Join Jim Decker & Erin Quigley in Raja Ampat Indonesia on one of the newest luxury liveaboard boats, Samambaia. This trip will cover a large area offering a stunning variety of dive sites with amazing wide angle and macro photo opportunities. Jim and Erin will be on hand to assist with UW photo techniques, offer technical support, and teach post-production workflow in Adobe Lightroom.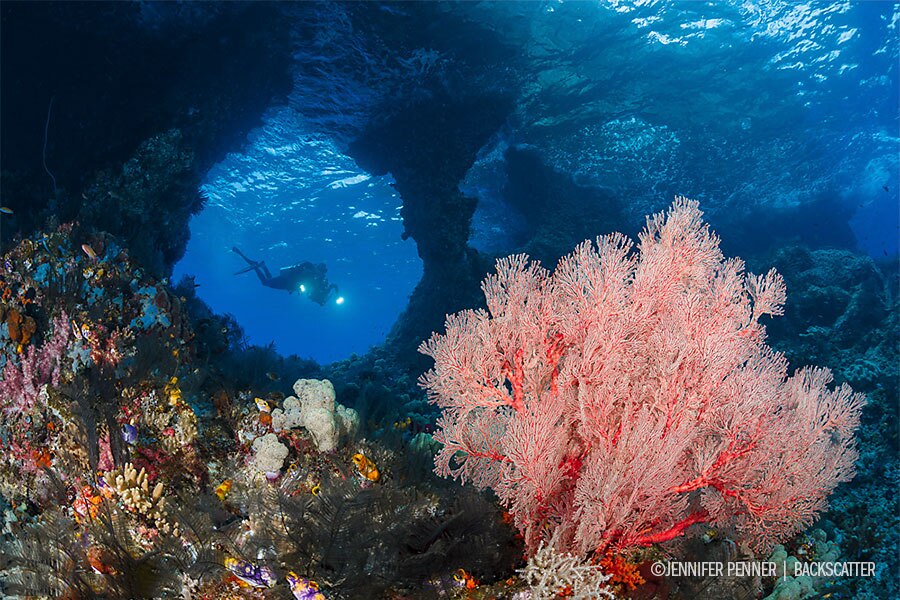 Raja Ampat
Diving in Raja Ampat is breathtaking, with the marine life thriving from the seafloor to the surface and colorful reefs teeming with activity. There are sites that are so pristine and packed with growth, exotic sea life, and macro critters that the photo opportunities border on overwhelming.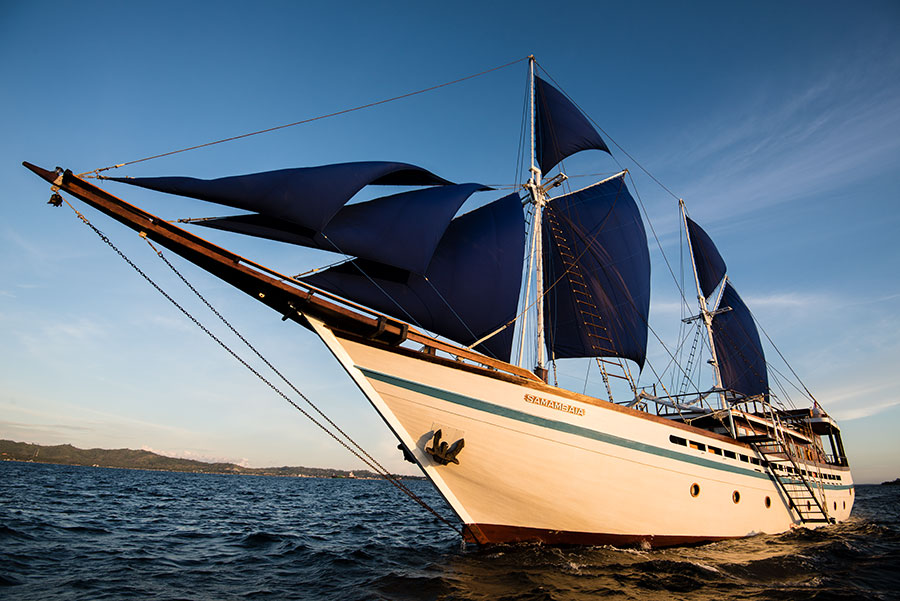 Raja Ampat liveaboard trips offer divers the opportunity to explore the entire region. You have the colorful soft coral areas around the southern islands of Misool with the opportunity to see sharks and mobula rays. In the north, you have the world-famous current rich Dampier Straits with iconic dive sites like Cape Kri and Blue Magic. In the east, you can visit pristine coral gardens and climb to the viewpoint above the lagoon at Penemu. In the north, you can dive with mantas at Kawe and go critter hunting in Aljui Bay.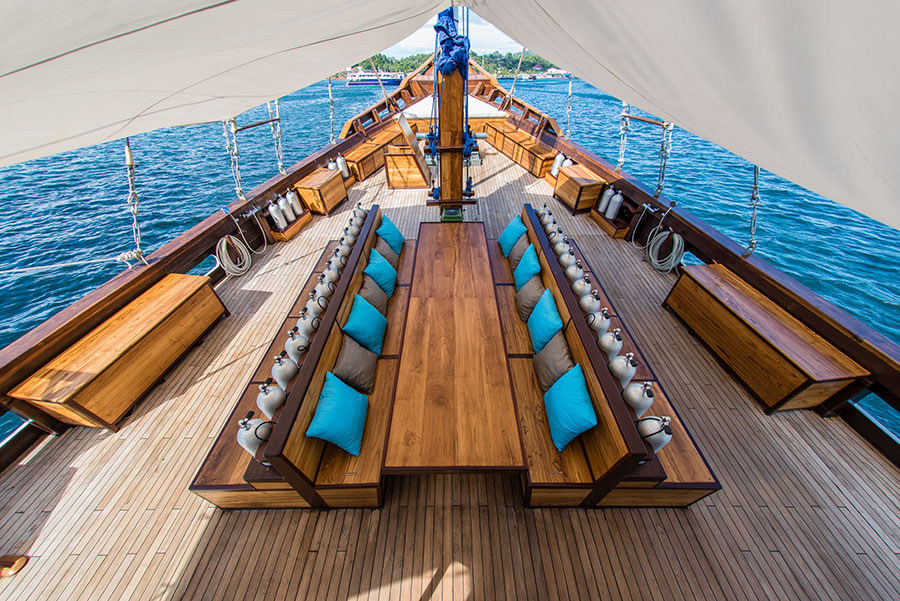 Samambaia
MV Samambaia is a brand new traditional wooden Phinisi schooner fitted with all the features of a modern diving boat. Catering to only 14 guests The Samambaia has 6 tastefully decorated cabins on the lower deck and a beautiful Master cabin on the main deck with stunning 180° sea views. Each cabin has a private en-suite bathroom, under-bed storage, wardrobes, and individually controlled AC. The 18 experienced, professional and friendly crew are on hand to help to create an unforgettable journey. Guests are catered to with delicious international cuisine cooked fresh every day with locally sourced ingredients, and freshly prepared bread and pastries.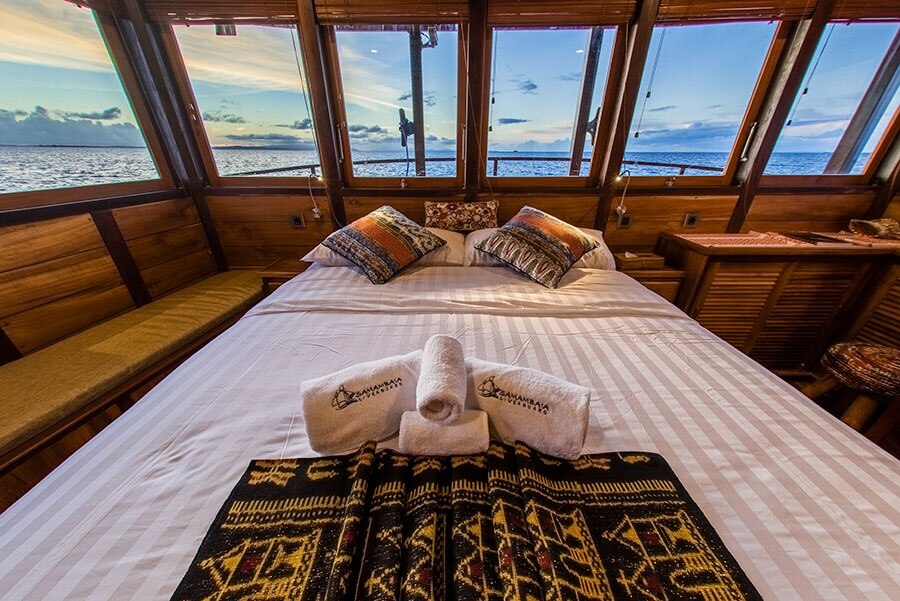 Trip itinerary:
No two cruises on MV Samambaia are the same. Every single trip is tailor-made to create a once-in-a-lifetime experience. We will work with the cruise directors to customize the itinerary based on factors such as weather conditions, dive conditions, photo opportunities, and schedules of other liveaboards, which we are trying to stay away from. Based upon that, here is a potential itinerary for an 11 nights /12 days cruise.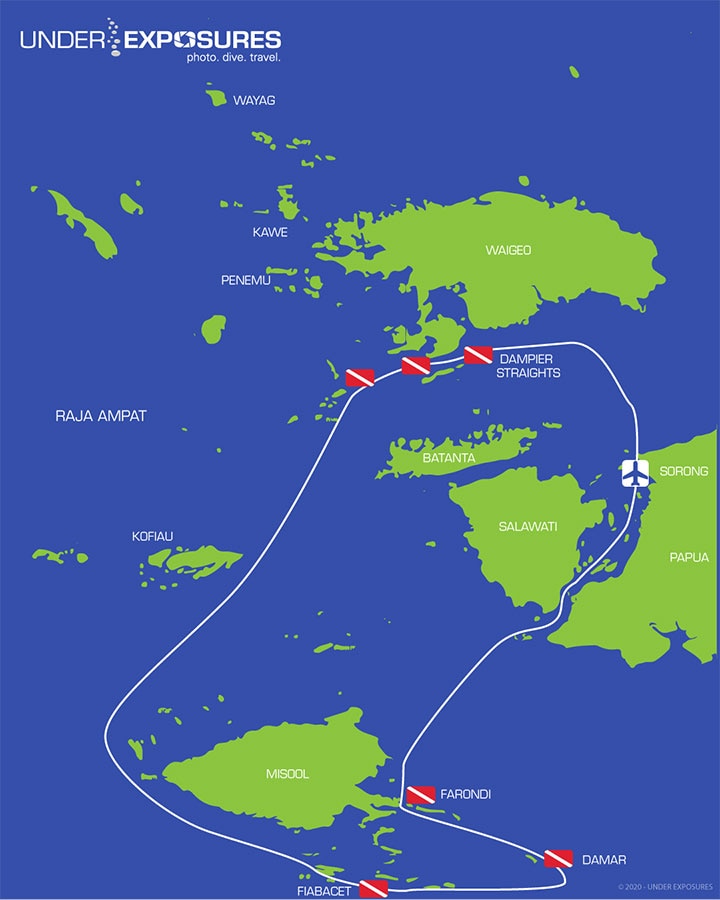 Departing from Sorong, we will first visit the eastern end of the Dampier Straits. We will spend the following day here diving iconic sites like Cape Kri, Blue Magic, and Sardine Reef enjoying the schooling fish, cruising sharks, and rays. Mioskon is a great spot for the endemic Wobbegong shark and Pontohi pygmy seahorses. At the western end of the Dampier Straits, you can see Manta cleaning stations, explore under the jetty at Arborek and dive the pinnacles at Gam.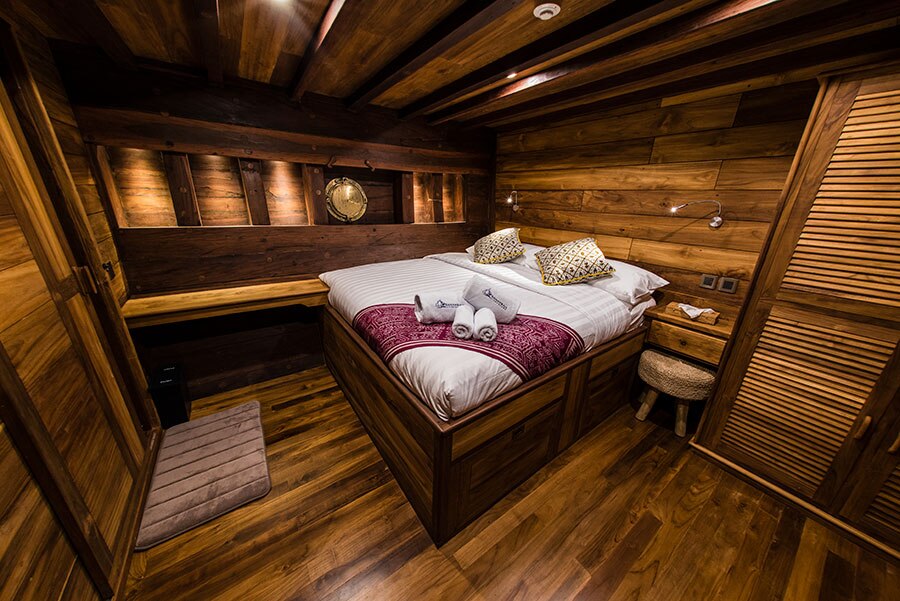 We will head west to Penemu to dive Barracuda Point; a seamount on the north point; Melissa's Garden; a beautiful hard coral plateau and Keruo Channel; drift along this colorful slope watching the seascape go by. A highlight of Penemu is a lagoon tour in the tender boats amongst these turquoise waters and limestone bays. For the energetic, there is a short walk to the top of one of the hills to be rewarded with an amazing view over the lagoon.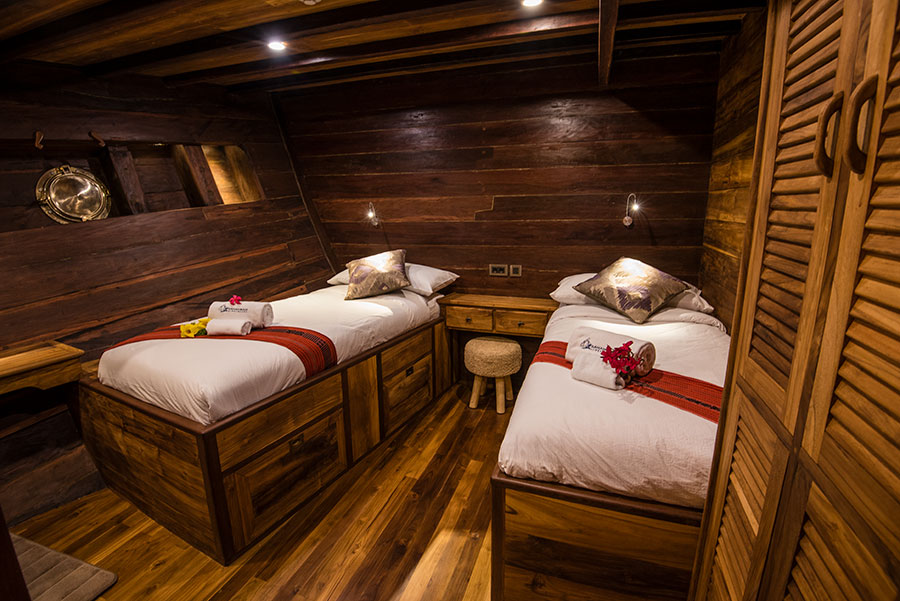 Moving south to the colorful soft coral-covered reefs around the island of Misool, we will visit Farondi, Boo, and Fiabacet. This amazing string of small islands has a colorful array of great dives sites like Boo Windows, Nudi Rock, Tank Rock, and Whale Rock. The whole place is a delight for the eyes. On a calm day, you can visit the amazing seamount Magic Mountain and experience cruising sharks, schooling fish, and mantas cleaning. A truly spectacular dive! Moving north we will explore the caves at Farondi with another opportunity for a lagoon tour on the tenders and then our last morning's diving we will enjoy a critter hunt on the black sand slopes at Batanta. Our cruise will end in Sorong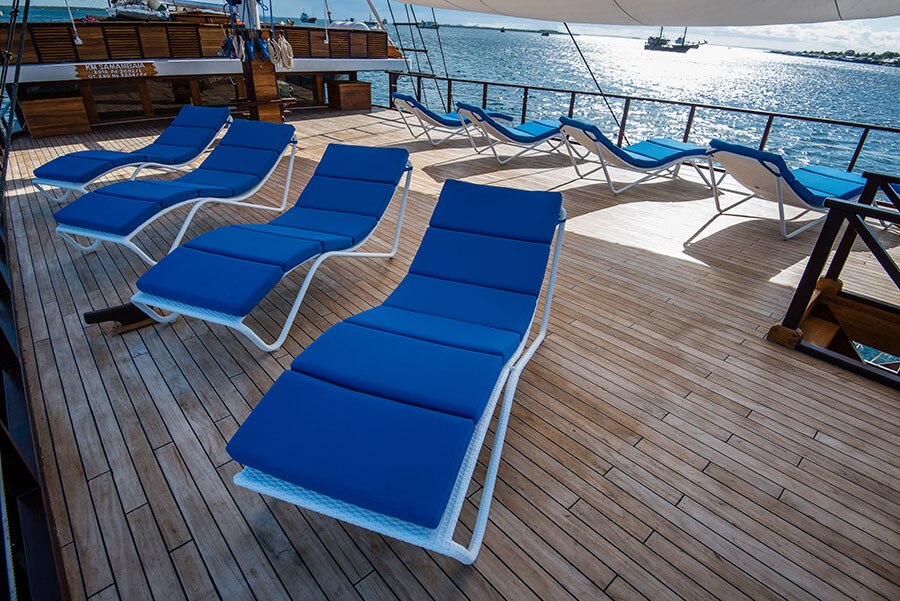 Getting there
We suggest you arrive in Jakarta (CGK) at least one day before boarding the boat. We will arrange for airport pick up and transfers to a nearby hotel. From there you'll take a domestic flight to meet the boat in Sorong. After the trip, you'll fly back to Jakarta. We suggest another overnight there before flying home the next day. Travel via Bali is also possible but will require more time to get to Sorong.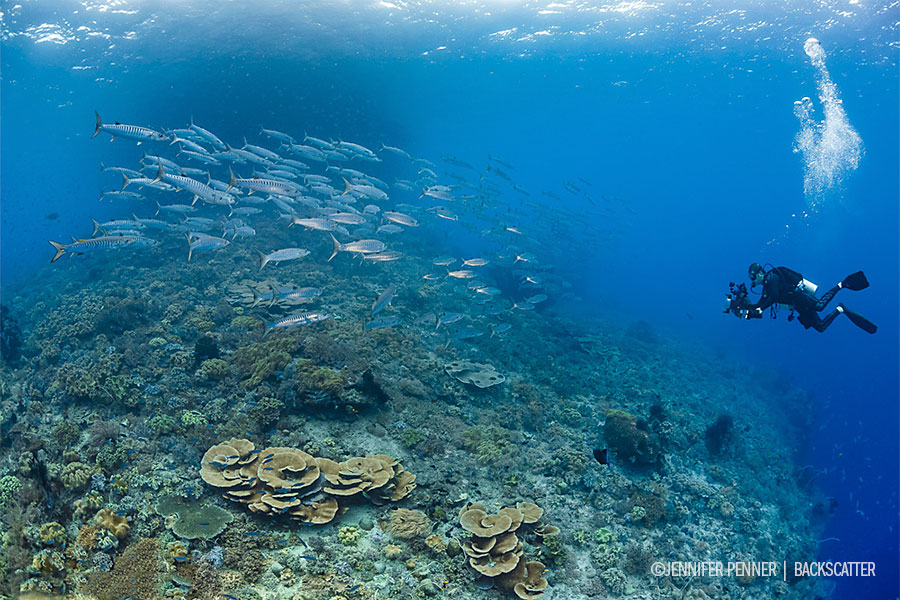 Package includes:
12 nights aboard Samambaia, twin shared cabin
11 dive days
All meals, soft drinks, and beer
Nitrox
Pricing:
$6,999 per person (double occupancy)
Additional costs:
International and domestic airfare to Sorong, Indonesia
Accommodations before and after the cruise
Master Cabin Upgrade ($600 per person)
Wine and Spirits
Massage
Harbor & Park Fees
Rental Dive Gear
Trip Insurance
Travel info:
Boarding: February 7, 2022 – Sorong
Returning: February 19, 2022 – Sorong
We are happy to assist you in booking your flights and local accommodations.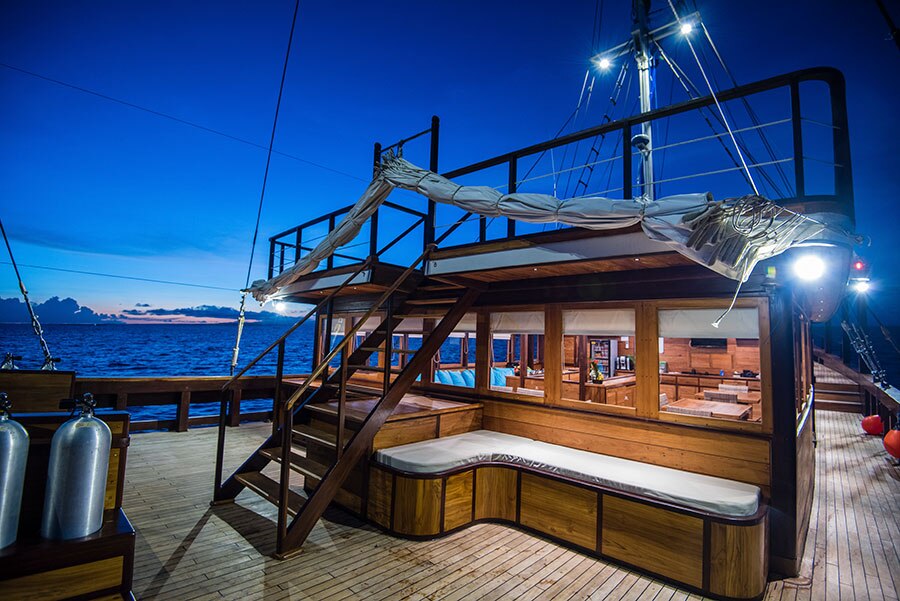 Please note that
Divers Alert Network (DAN)
or equivalent evacuation insurance is mandatory on all trips. Additionally, comprehensive Cancellation, Accident, Medical and Baggage insurance such as
Dive Assure
,
Generali Global Assistance
or
Travel Guard
is highly recommended.
Photo Guides: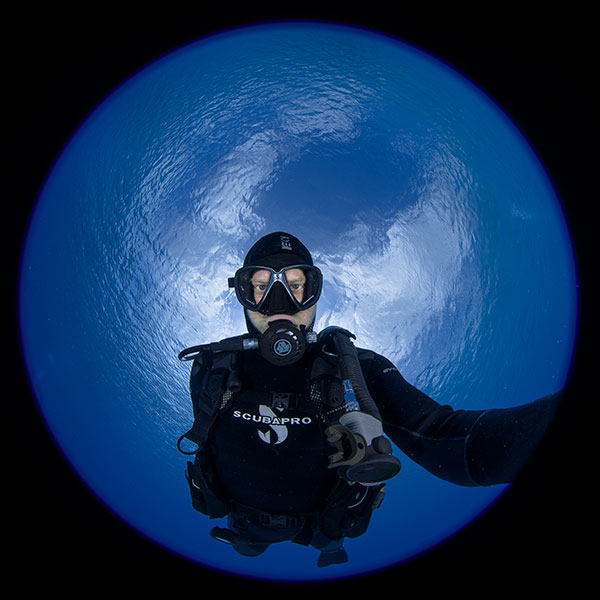 Jim Decker As the CEO of Backscatter, Jim is one of the top experts in the world on underwater photo and video equipment and shooting technique. From SLRs to compacts and handycams to broadcast video, Jim has shot video and photo systems from all the major underwater manufacturers and has been a consultant on many of the designs seen in the water today.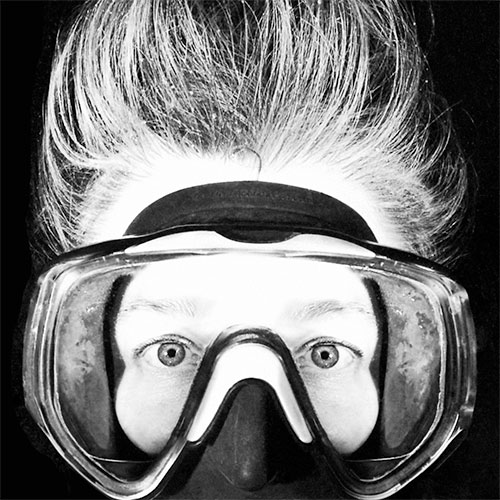 Erin Quigley
is a Adobe ACE certified digital imaging consultant specializing in customized workflows and editing strategies using Adobe Photoshop and Lightroom. She is an award-winning underwater photographer and video editor, and creator of
GoAskErin.com,
which provides one-on-one instruction, custom video tutorials, and Photoshop and Lightroom resources specifically developed for underwater shooters.