Macro Workshop – March 16-26, 2024
Blackwater Workshop – March 26-30, 2024
Improve your macro underwater photography skills with Photo Pro Mike Bartick at Crystal Blue Dive Resort in Anilao Philippines.
With its healthy reefs and incredible diversity of marine life, Anilao has some of the best macro photo opportunities in the ocean. Known as the nudibranch capital of the world, Anilao is home to over 600 species of Nudibranchs. You're also likely to see many species of frogfish, octopus, Rhinopias, pipefish, seahorses, and many other macro reef and muck diving critters.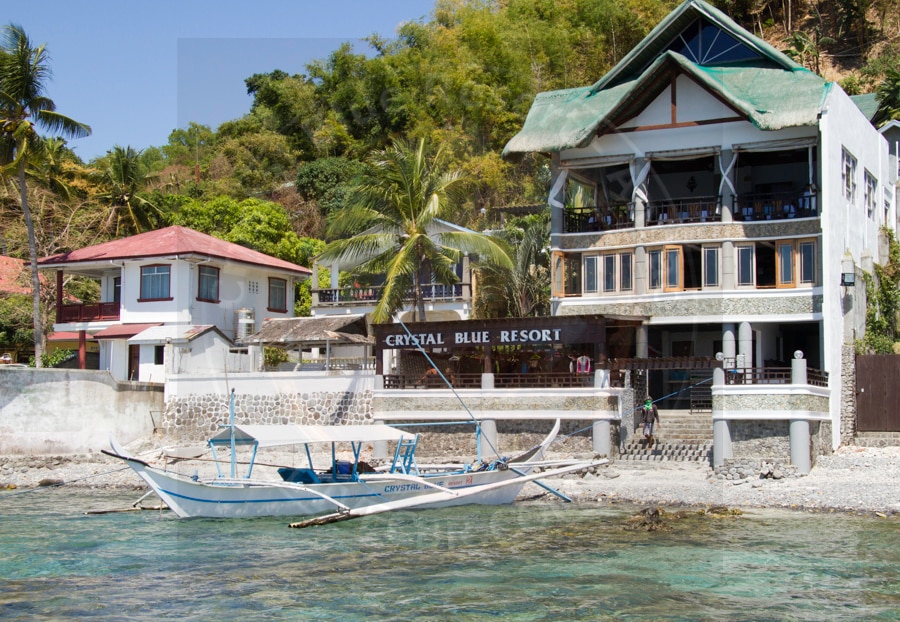 Who should attend the workshop?
Beginner, intermediate and advanced photographers will all benefit from this workshop. The workshops are fun, informative and will include natural history and photo techniques along with demonstrations and photo coaching.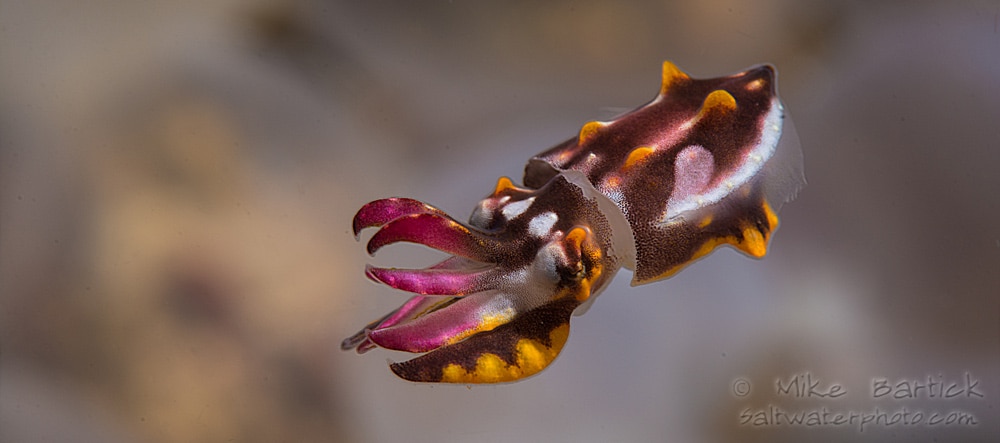 Daily classes and one on one help from the Photo Pros
The best way to learn is by shooting and our photo pros will be on location with you to help improve your technique and to correct mistakes. Daily seminars throughout the trip will cover Macro shooting techniques such as:
Focus techniques
Lighting and Exposure techniques
Strobe placement
Composition
Avoiding backscatter
Snooting
Shooting with Diopters
Backlighting
(Exact curriculum will be tailored to the group)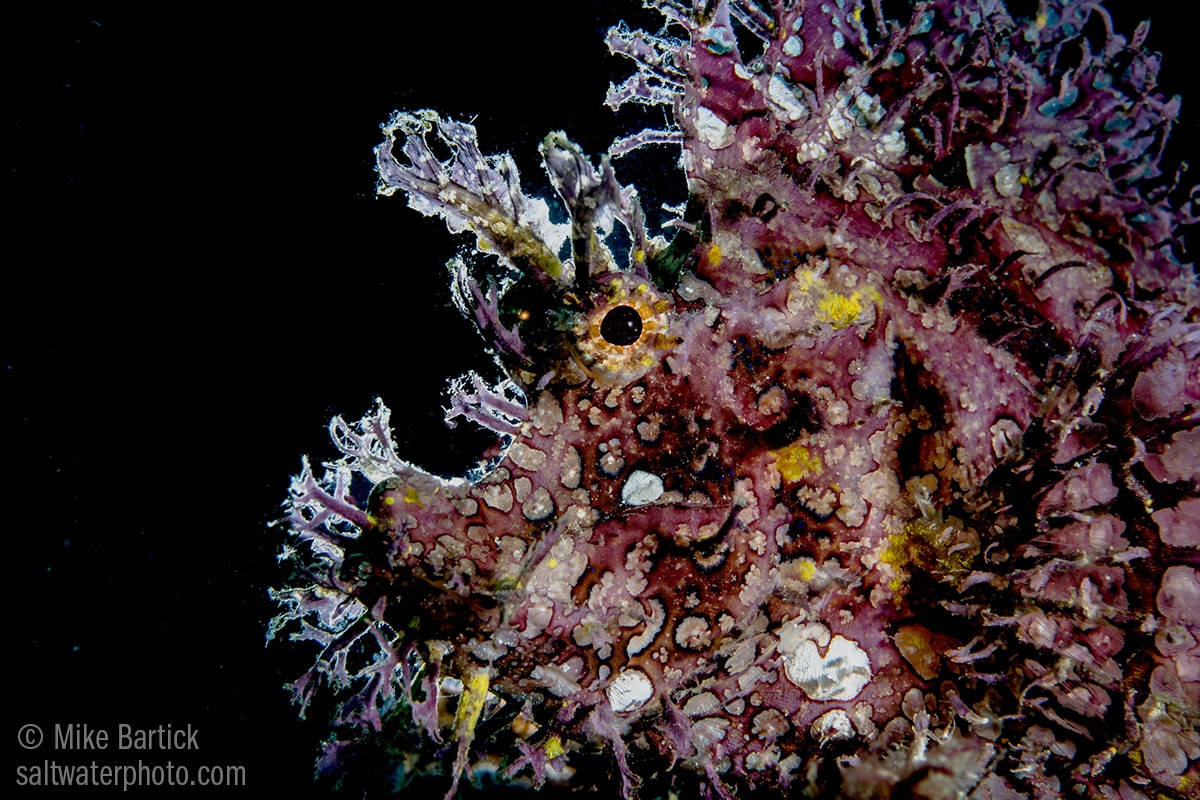 Lightroom and Photoshop techniques for Macro images
In addition to shooting techniques, Mike will also conduct some live edit sessions using his workflow method for improving your images and learning stronger compositions.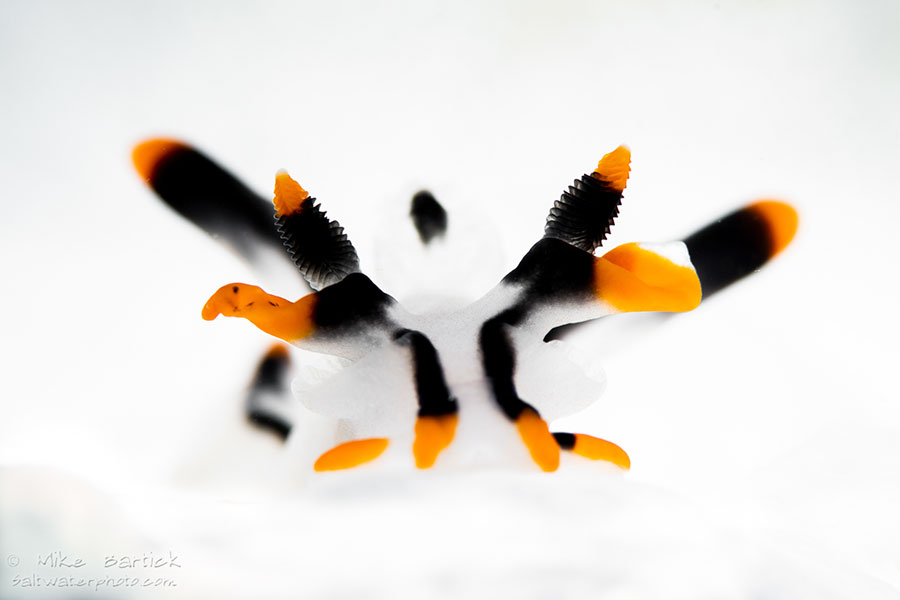 Learn on-location in a small group setting
This course is limited in order to maximize the one-on-one time with our instructors. Each boat dive is limited to just 4 divers and a guide. The guides are professionally trained critter spotters and know how to assist photographers in getting the best shots.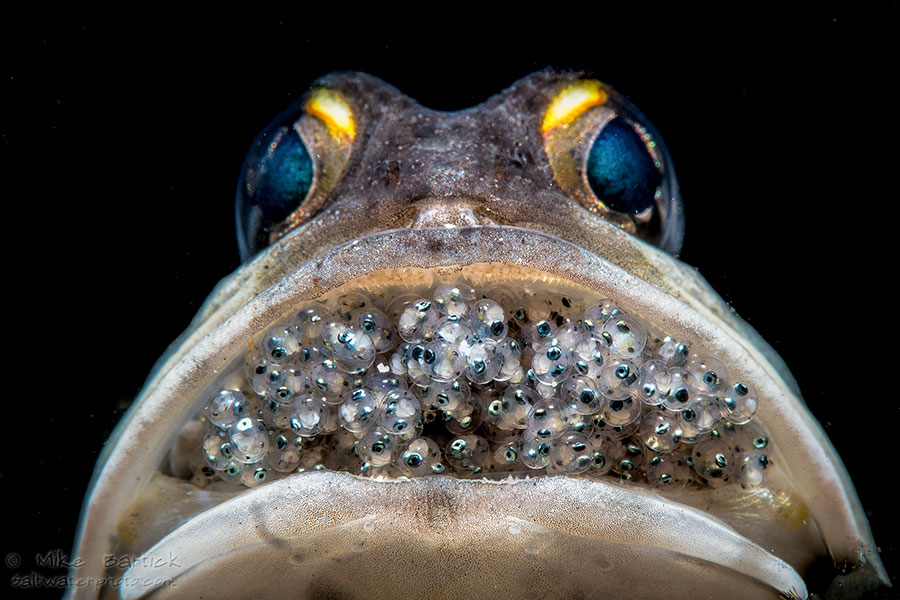 Resort
Crystal Blue Resort is located in the heart of Anilao known as Bagalangit, Mabini, Batangas, Philippines. The resort's stunning location sits directly in front of Arthurs Rock (a Marine Protected Park) which gives it one of the best house reefs in the region.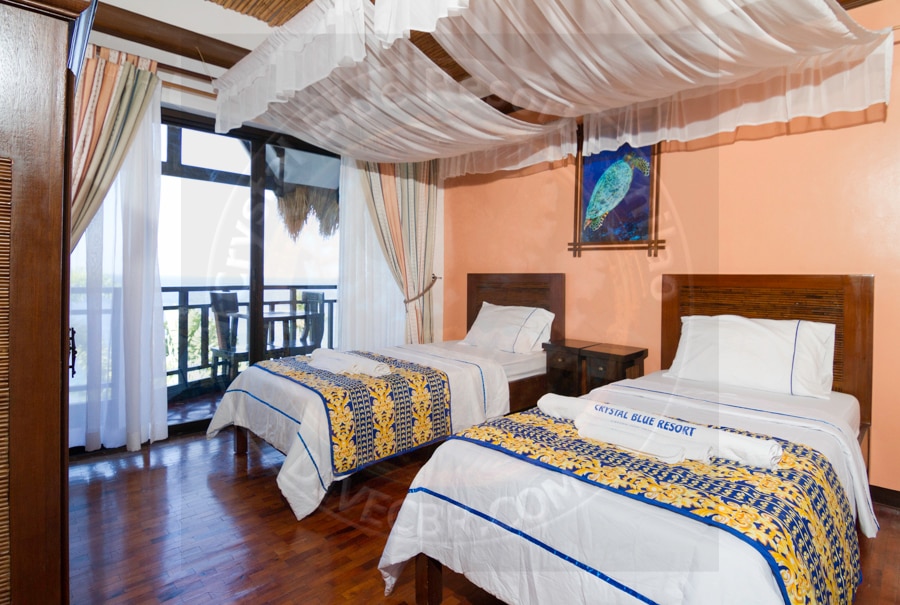 Managed by underwater photographer Mike Bartick, Crystal Blue Resort caters to the needs it's of underwater photographer guests. It offers a large camera room, top notch dive guides, and small group diving. The crew is well trained to handle all of your dive gear efficiently and is especially conscientious when handling underwater camera gear.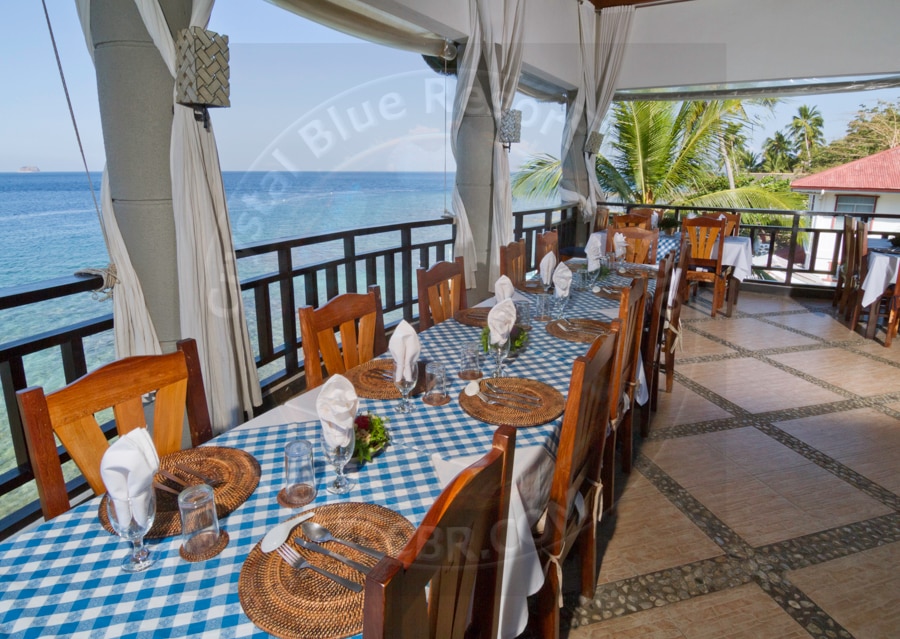 Large camera room
The camera room features 23 large camera bays with plenty of power, lighting and storage space for your camera essentials and bags. The camera room is environmentally managed for dryness and locked down and secured in the evenings.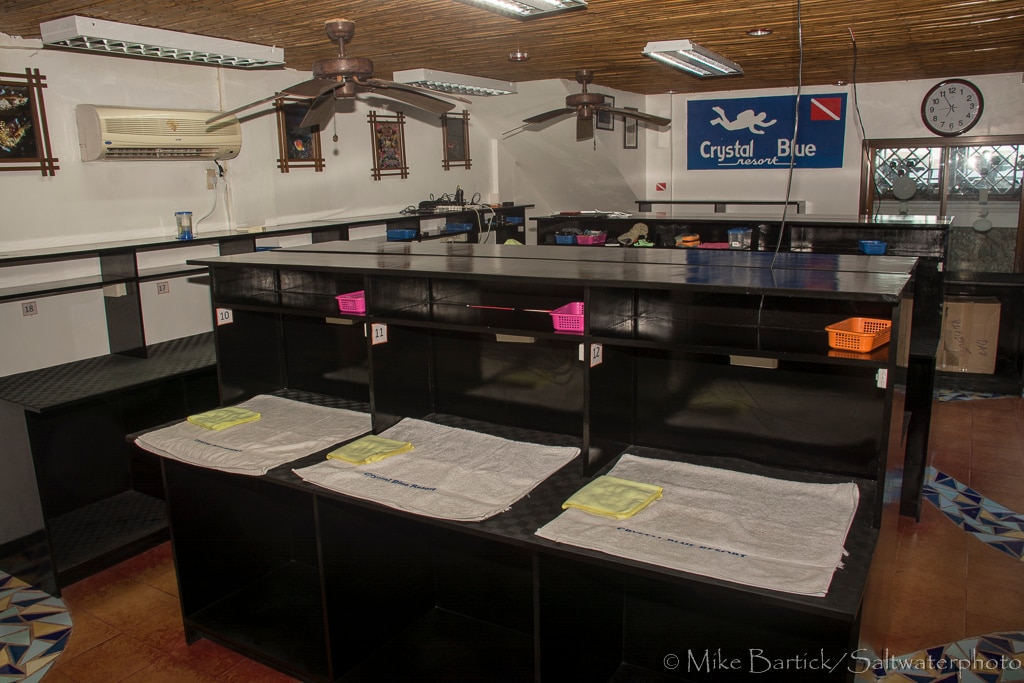 Getting there
Manila (MNL) easy to get to from the US and is serviced by most major airlines. No internal domestic flights are required. The resort is just 2 ½ hours from Manila and ground transportation is provided in the package.
Weather and Dive Conditions
October to May is the dry season and April is generally considered one of the best times of year to dive Anilao. Air temperature is between 75-85° and water temps are about 80° A 3mm suit plus hooded vest is recommended, or a 5mm if you tend to get cold after multiple days of macro diving.
Space is limited so sign up now!
Price:
$2,899 (per person, double occupancy)
Standard Package Includes:
10 nights accommodations at the Crystal Blue Resort
Breakfast, Lunch, & Dinner daily
9 days of guided boat diving, up to 4 boat dives per day
Unlimited Nitrox
Tanks and weights
Dive Guides and Park fees
Taxes and service charges
Round trip group transfers
Daily seminars on macro UW Photo techniques and image processing
4 to 1 ratios on the boats for a small feel and more guide attention
Additional costs:
Airfare to Manila (MNL)
Private transfers
Soft drinks and alcoholic beverages
Single supplement
Crew tips
Private guides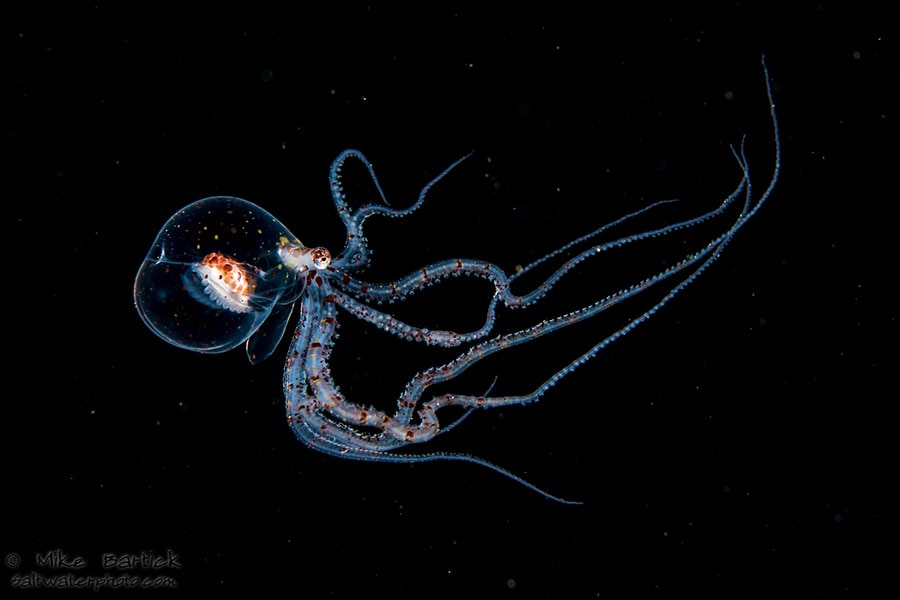 Black Water Workshop Addition
If you're a diver that likes adventure, or a photographer that wants to see something totally off the charts, then Blackwater Diving is for you. Imagine, drifting through the open ocean at night and witnessing the upward migration of planktons and the critters that feed on them. Subjects like the Paper Nautilus, Blanket Octopus, Pelagic Seahorse's, Larval Jack's, Jellyfish, 10-foot Salp Chains, jellyfish, Moon Jellies, Flying fish and much much more. Crystal Blue's dive team pioneered blackwater diving in the Anilao area. Using bathymetric maps, local knowledge and experience our dive team has located some of the best places to conduct the dives and the best times to dive them. Blackwater diving is assured to be as unique as the subjects that you will encounter.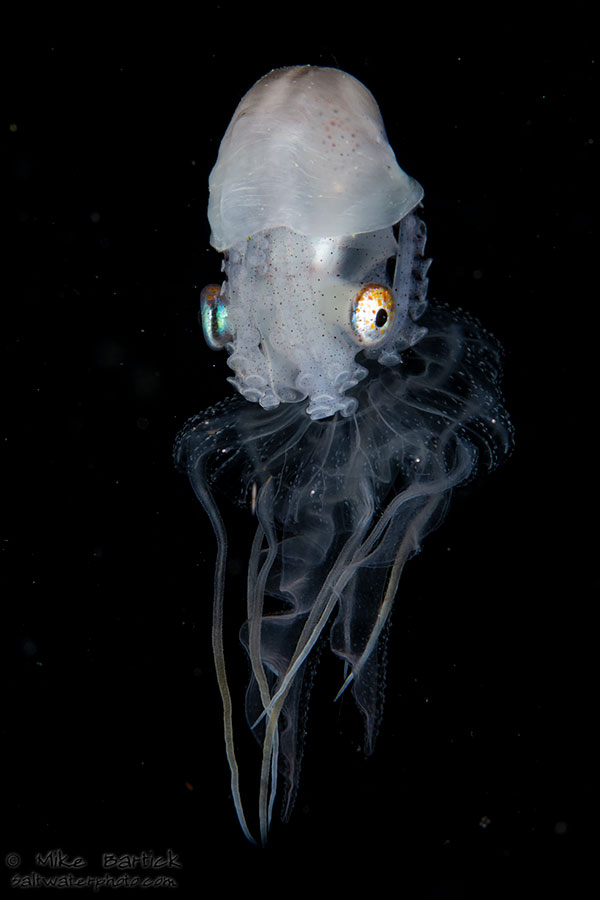 Schedule
March 25nd – Orientation and 1-afternoon dive-1:00pm/2 Blackwater night dives
March 26rd – 10:30 Photo review and coaching-1:00 pm 1st dive/ Blackwater night dives
March 27th – 10:30 Photo review and coaching-1:00 pm 1st dive/ Blackwater night dives
March 28th – 2-morning dives/dry gear/relax
March 29th – Departure
Price:
$1,299 per person, double occupancy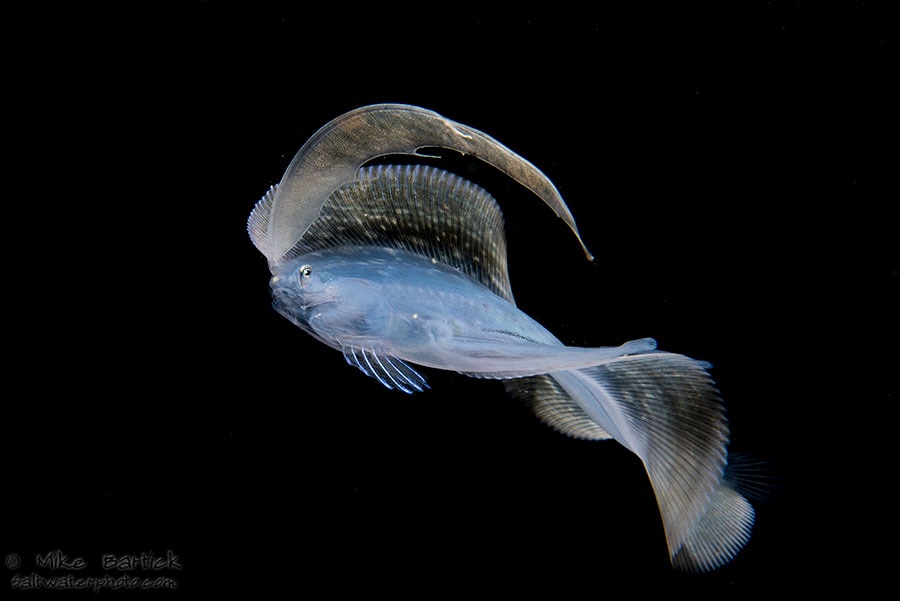 Please note that
Divers Alert Network (DAN)
or equivalent evacuation insurance is mandatory on all trips. Additionally, comprehensive Cancellation, Accident, Medical and Baggage insurance such as
Dive Assure
,
Generali Global Assistance
or
Travel Guard
is highly recommended.
Lead Instructors: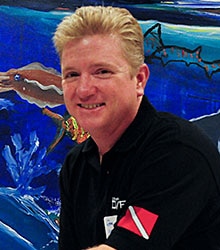 Mike Bartick is the manager and resident photo pro at Crystal Blue Resort and is an expert on macro photography. He is uniquely qualified to show you the best of what Anilao has to offer and teach you the skills and techniques he uses to create stunning underwater images.
saltwaterphoto.com