www.Pindito.com
Photo Guides: Berkley White & Erin Quigley
Join Berkley White and Erin Quigley on a very special trip crossing the Banda Sea aboard Pindito, with one of the most diverse itineraries in all of Indonesia. Located between Raja Ampat to the north and the Komodo islands to the south, the Banda Sea is an exciting outpost that offers some of the most unique diving adventures in the Indo-Pacific!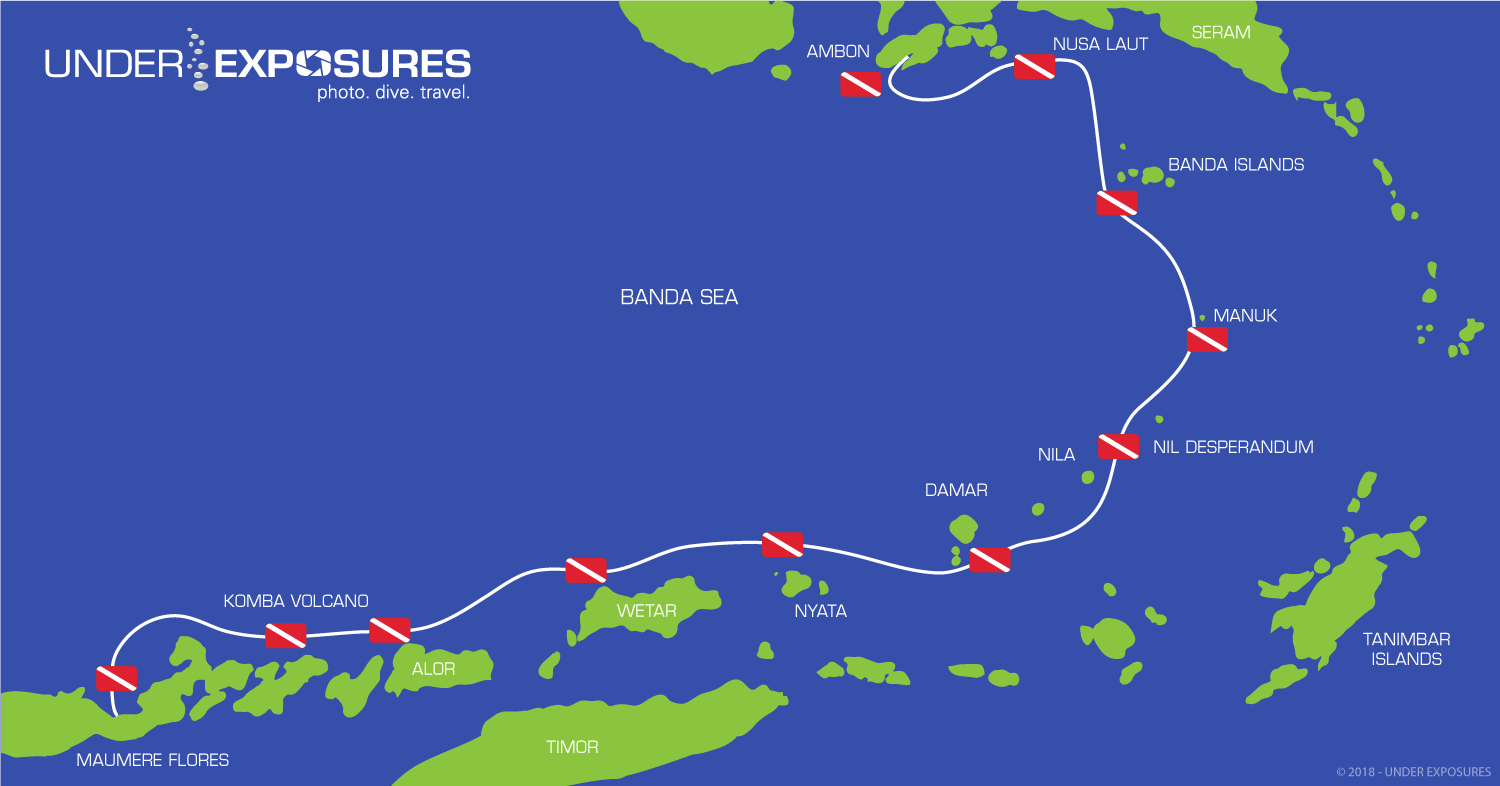 Beginning in Ambon Bay—one of Indonesia's muckiest and best critter areas (also the only known home of the incredible psychedelic frogfish)—you will have the opportunity to check out your equipment and flex your macro muscles. You can see everything from tiny nudibranchs to giant frogfish, and countless critters in between.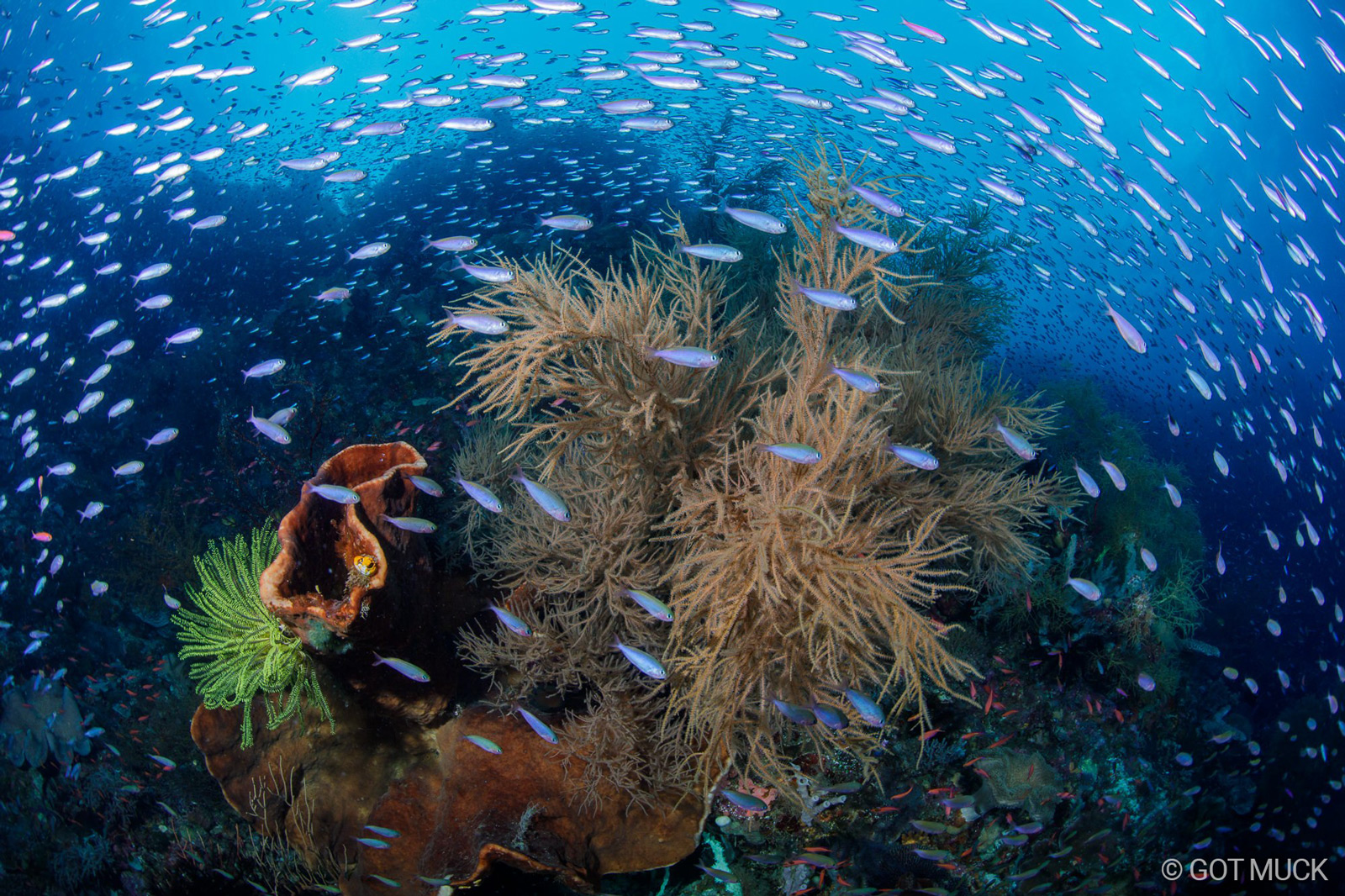 From there, it will be time to switch to wide angle and bask in the amazingness that is the beautiful Banda Sea. This special extended-itinerary will take you from the Spice Islands, through Eastern Indonesia (which has only recently been discovered to be home to numerous hammerhead cleaning stations and already well-known banded sea krait sites), finally finishing up in Alor with a little more muck diving, just to round out the trip.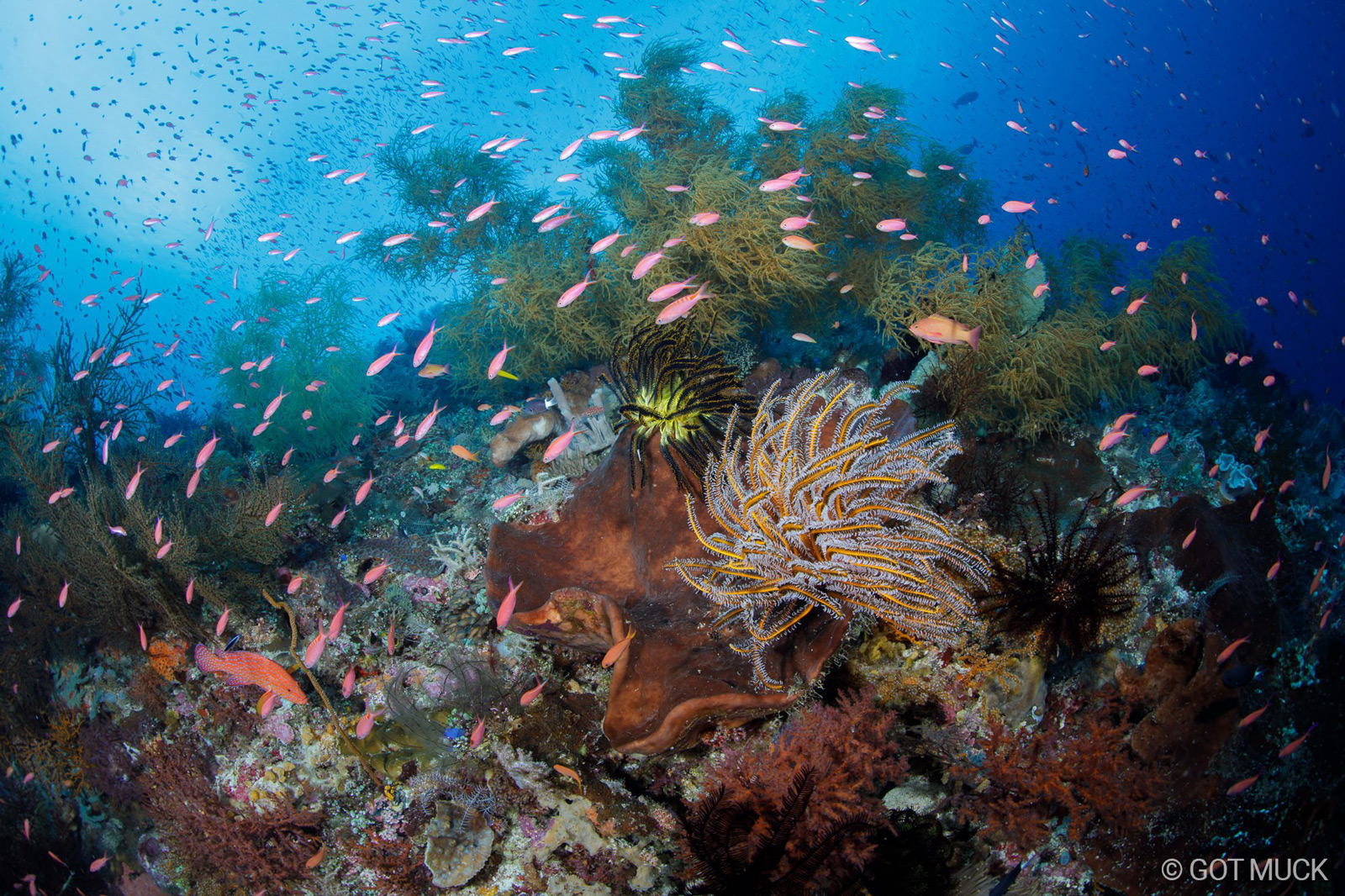 This journey will take you to some well-known islands such as Saparua, Nusa Laut, Gunung Api, Gili Manuk, Nil Desperandum, as well as the lesser-known islands of Dai, Dawera and Serua which will offer wide angle shooters plenty of opportunities to capture the beauty of the hard and soft coral reefs, giant sponges, schooling fish, and—fingers crossed—schooling hammerheads. Not to mention huge napoleon wrasse, bumped parrotfish, and dozens of sea snakes. The deep blue water of the Banda Sea never ceases to amaze even the most experienced divers and photographers.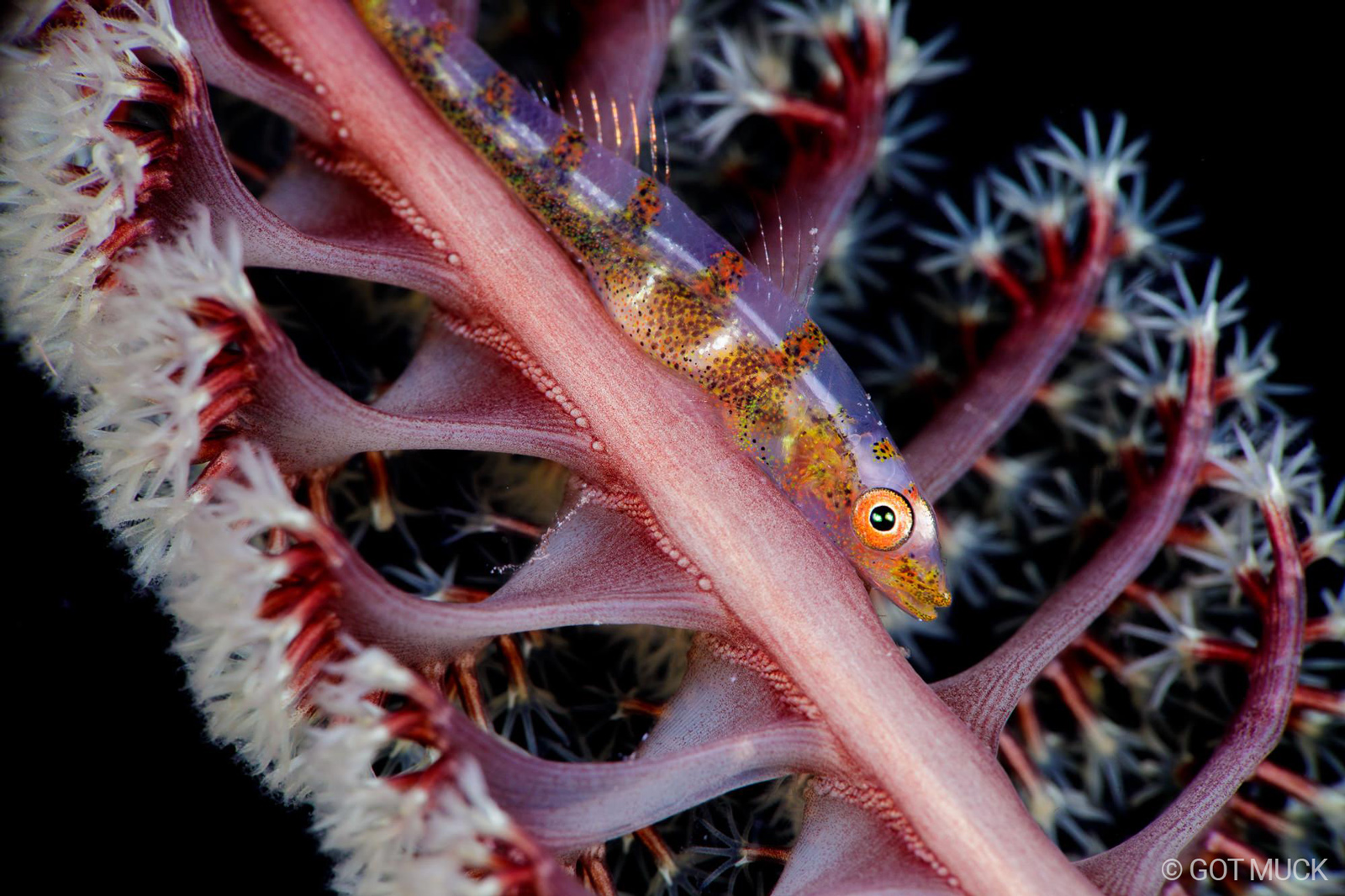 Join Underexposures on this unique, special itinerary cruising the Forgotten Islands of Eastern Indonesia during the (historically) best season in the Banda Sea on one of the most experienced liveaboards, the Pindito.
Pindito

The MV Pindito is the only liveaboard dive boat in Indonesia with over 25 years of experience! In continuous operation since 1992 under owner Edi Frommenwiler, the MV Pindito's crew is unmatched for its diving knowledge and experience in Indonesia.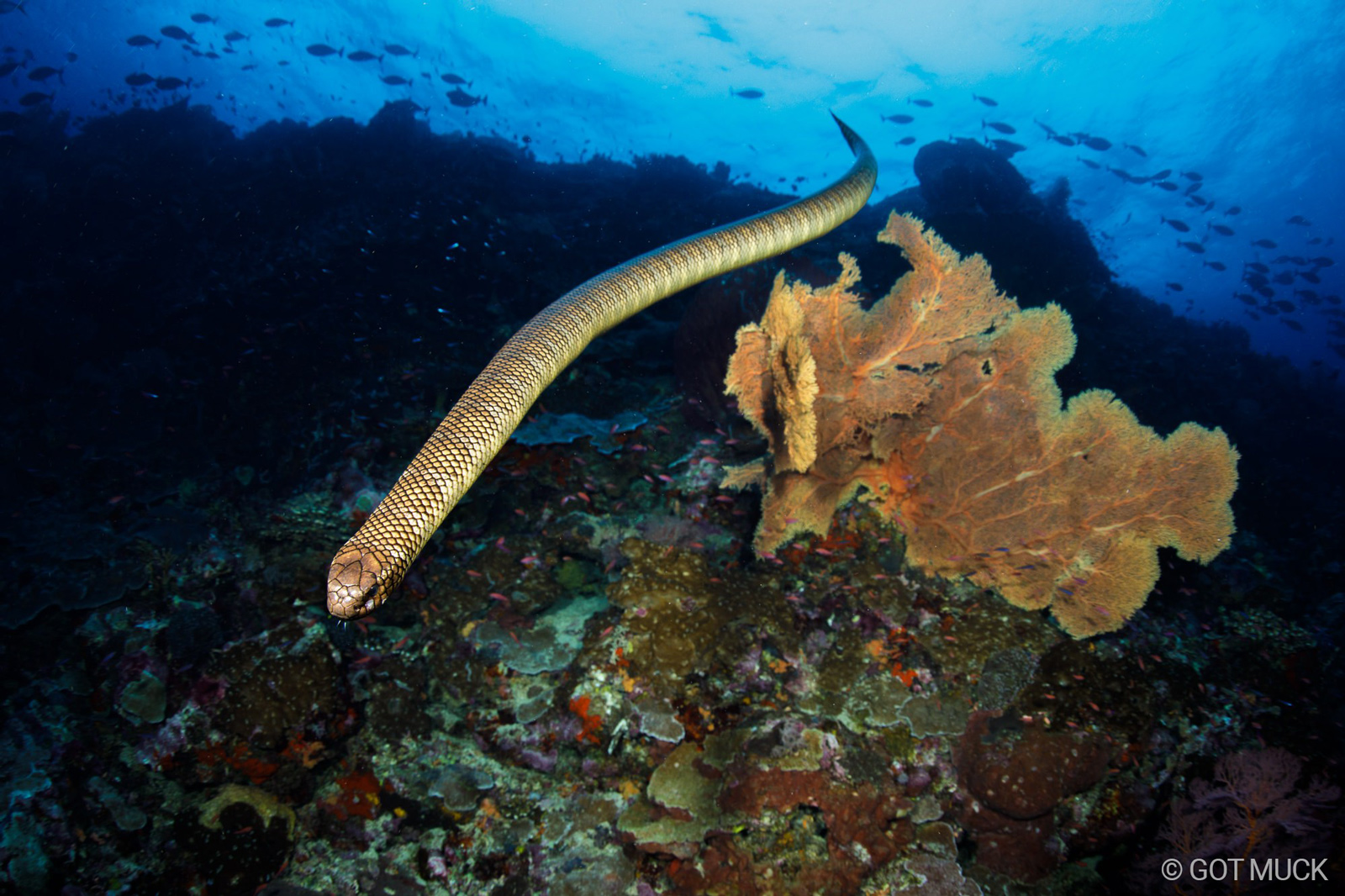 Standard Package Includes:
14 nights aboard the Pindito, twin shared cabin
All meals, soft drinks and alcoholic drinks (except wine)
Nitrox
Harbor fees
Pricing:
$6,999 per person
Additional costs:
• International airfare to Indonesia
• Domestic airfare to Ambon and from Maumere
• Accommodations and activities before and after the cruise
• Airport – Hotel transfers
• National Park Fee
• Wine
• Trip Insurance
• Crew tip
Travel info:
Nov 21 (or earlier): Arrive in Indonesia
Nov 22: Board Pindito in Ambon
Dec 6: Disembark Pindito in Maumere
Contact us for more travel details. We can assist in booking all flights, tours, transfers, and accommodations before and after the cruise.
Divers Alert Network (DAN) or equivalent evacuation insurance is MANDATORY on all trips. Comprehensive Cancellation, Accident, Medical and Baggage insurance such as Dive Assure, CSA Travel Protection, or Travel Guard is HIGHLY RECOMMENDED.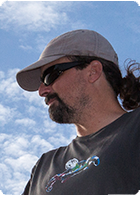 Berkley White
is the owner and founder of Backscatter Underwater Video & Photo. Berkley is one of the leading underwater imaging professionals, who's passion for underwater imaging is equaled by his passion for educating others. His images and articles are regularly seen in national and international scuba diving publications, and he leads several educational underwater imaging expeditions each year, such as The Digital Shootout. To view his online portfolio, please visit berkleywhite.com.

Erin Quigley
is a Adobe ACE certified digital imaging consultant specializing in customized workflows and editing strategies using Adobe Photoshop and Lightroom. She is an award-winning underwater photographer and video editor, and creator of GoAskErin.com, which provides one-on-one instruction, custom video tutorials, and Photoshop and Lightroom resources specifically developed for underwater shooters.