Treat yourself to a stay at the finest luxury boutique resort in the Philippines, set amongst the beautiful exotic grounds of Atmosphere Resort and Spa. Experience world-class diving, both for rare and unique macro critters nearby and spectacular, lush coral reefs at world-famous Apo Island a short boat ride away.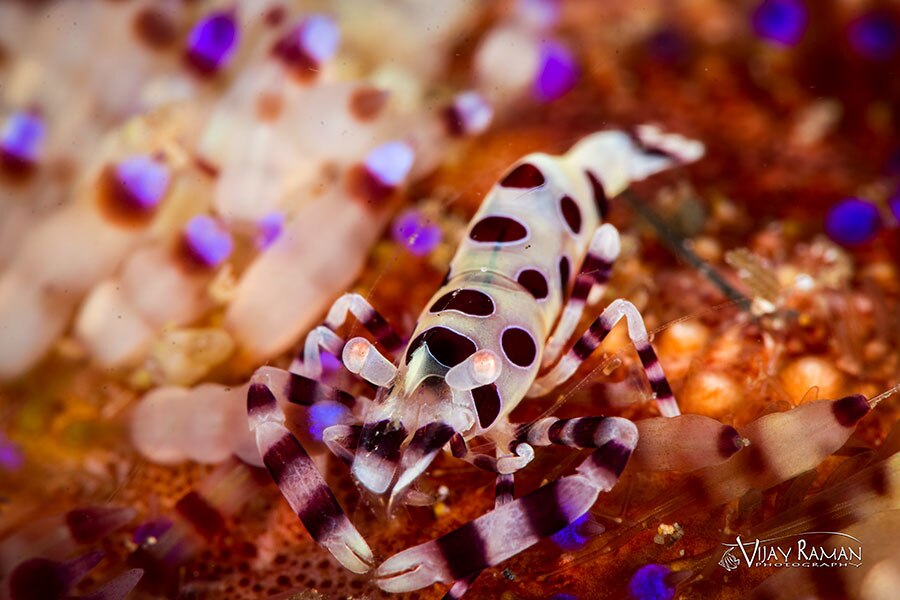 Photo Pro's Ron Watkins and Vijay Raman team up to bring you a fun-filled Backscatter Underwater Photography Workshop at Atmosphere Resort, that is sure to help you step up your game and help you bring back amazing images you'll be proud of. Beginners and advanced shooters alike will find something to inspire and advance their photography skills over the course of the ten-day workshop.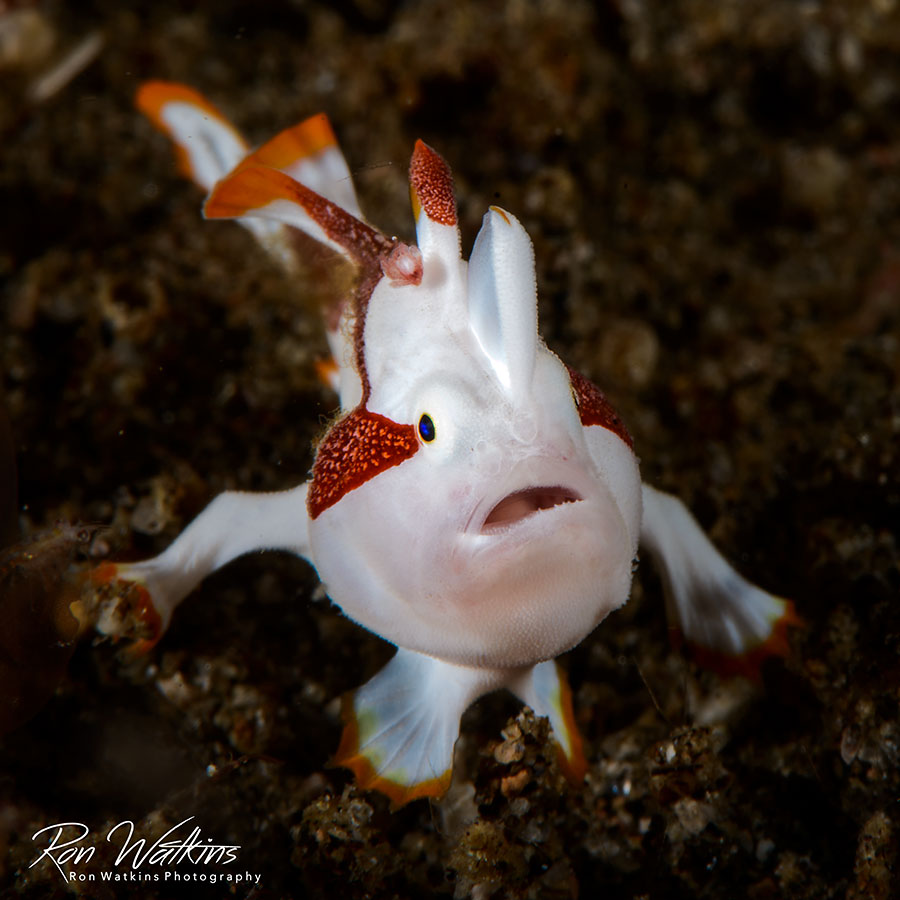 The Dauin coastline, where Atmosphere Resort is situated, is a macro photographer's paradise. Exquisite and rare creatures will captivate the discerning photographer with muck diving that will rival the best of the best. Nearby Apo Island will offer world-class diving on its stunning reefs and walls, blanketed with healthy corals and teeming with a profusion of fish, turtles and other marine life. You won't want to miss out on the critters revealed during the night dives or a mandarin fish dive at dusk.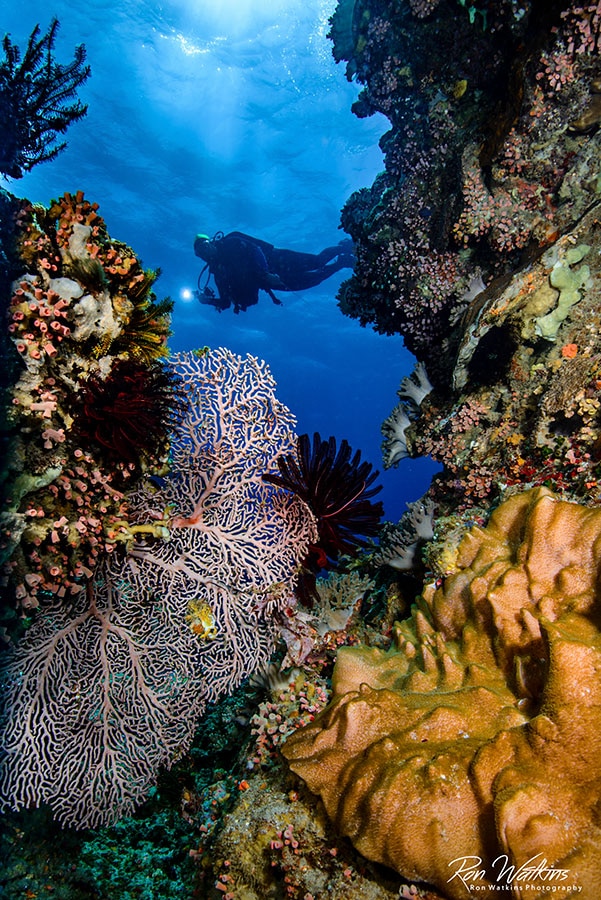 Late May to early June is what is considered the peak of the macro baby boom, with many animals carrying eggs and lots of juvenile species; a great time to capture unique behavior shots. It is also the peak season for frogfish and pipefish. Weather is typically sunny and it is warm both underwater and topside, with water temperatures in the low to mid 80's.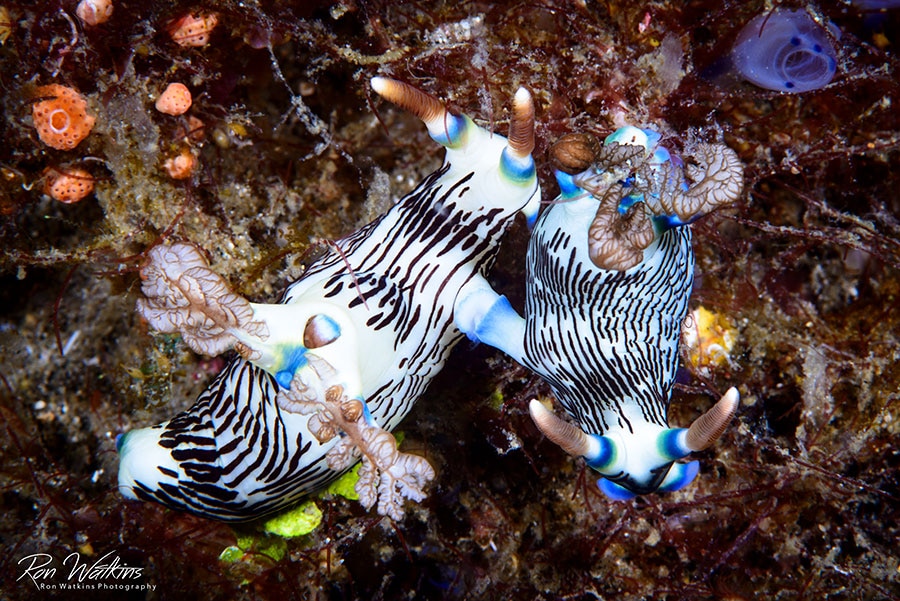 Select from a two dive per day package to relax and take advantage of some of the other activities available or go for the unlimited dive package, to enjoy up to 5 dives/day to maximize your bottom time and fill your memory card with all of the great marine life Atmosphere Resort has to offer. Atmosphere Resort caters to the underwater photographer with a dedicated camera room to work on your gear. You'll be guided by one of their expert guides and enjoy small groups of no more than 4 divers per guide. There is even an in-house Marine Biologist who is available to dive with the guests for a small fee. Marine life presentations are held several evenings per week, giving guests an insight into the incredible critters of Dauin, the history of Apo Island and topics detailing conservation issues and efforts in the area.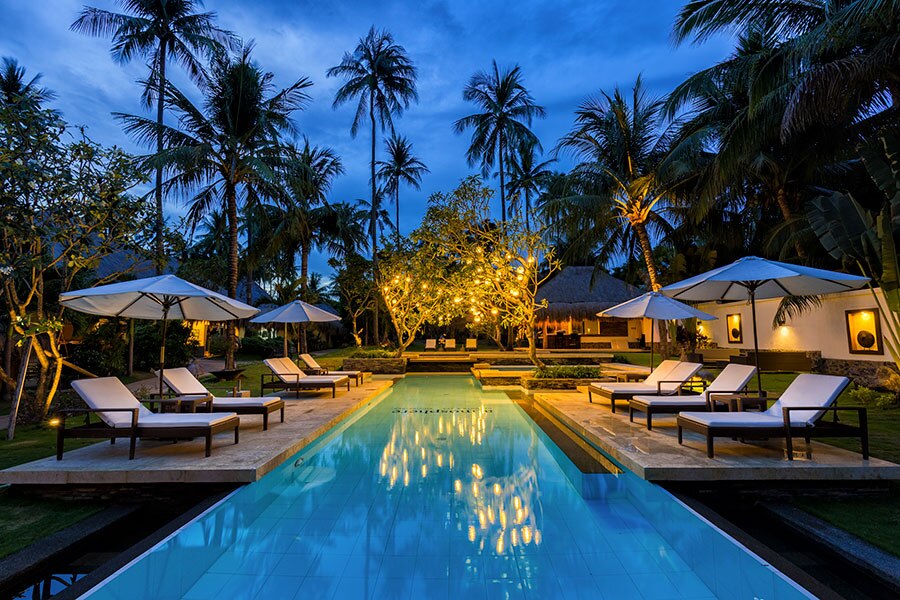 This trip is also excellent for those that want to do more than max out their bottom time or have a non-diving spouse. Many topside activities are available as well, making Atmosphere Resort an excellent romantic getaway for the non-diver as well. If you can pull yourself away from relaxing at one of the resort's pools or the on-premise spa, you can enjoy a day of exploring the local culture, sample exotic fruits and vegetables or enjoy lunch at a local market, tour the city of Dumaguete, visit nearby waterfalls and hot springs, enjoy an afternoon exploring the stunning tropical and mountainous scenery on an ATV, swim with whale sharks in Oslob, or just stay at the resort and pamper yourself with a wonderful massage and spa treatment right at the resorts luxurious spa. The Sanctuary Spa is one of the best spas in SE Asia, promoting physical and mental relaxation. A variety of treatments such as massage, facials, specific detox spa treatments, and full detox programs, meditation, and life coaching are offered. The Fitness center has a large Warrior Gym facility with personal training available, TRX, as well as guided mountain biking and guided running. The treetop yoga platform overlooks the ocean, with yoga classes every day, suitable for all levels and with private classes available.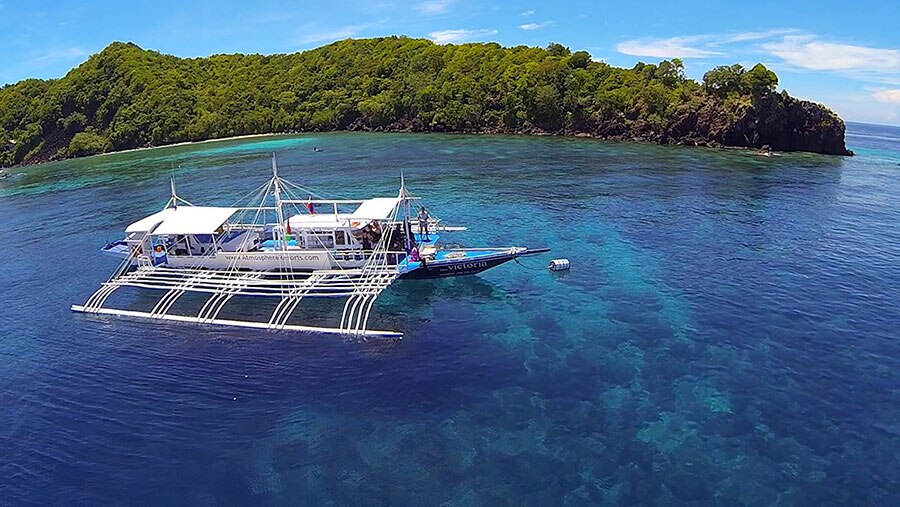 It would be remiss not to mention the fine dining experience at Atmosphere Resort. From the exquisite dishes of the beach-side restaurant to the sumptuous cakes at the poolside bakery and the guilt-free organic options, the luxury menus and venues at Atmosphere Resort have something to please every palate. There are two restaurants, a bakery, and coffee shop, two cocktail bars with local craft beer and crafted cocktails and a tasting room with over 80 wines to choose from.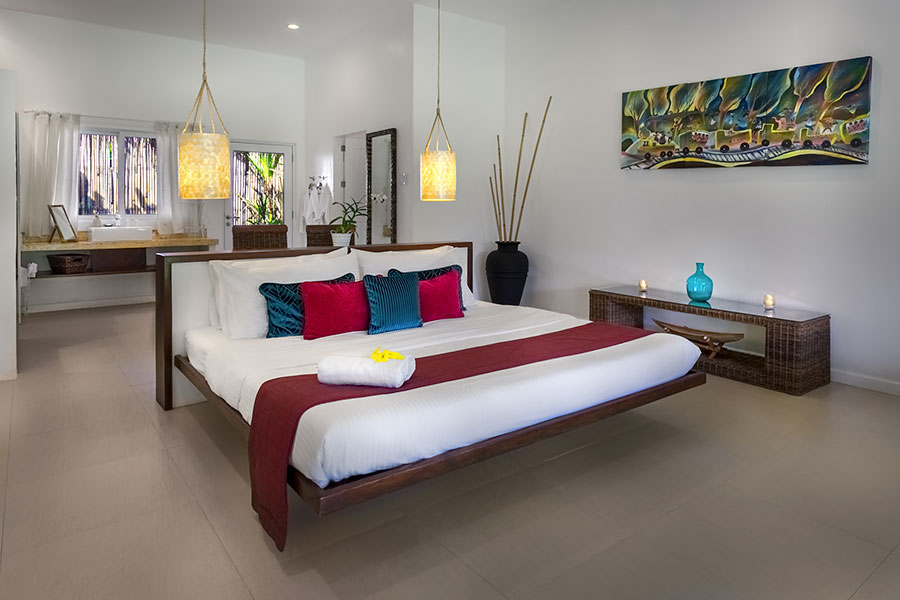 There is something for everyone at Atmosphere Resort, but for the underwater photo enthusiast, Vijay and Ron will offer daily workshops to help you master skills specific to shooting the marine life found in this region. There will also be an opportunity to review photos of the day to see what is working well and consider what can be done, to improve upon the images in the days to follow. They will also be available for one-on-one assistance with questions regarding equipment or shooting and post-processing techniques.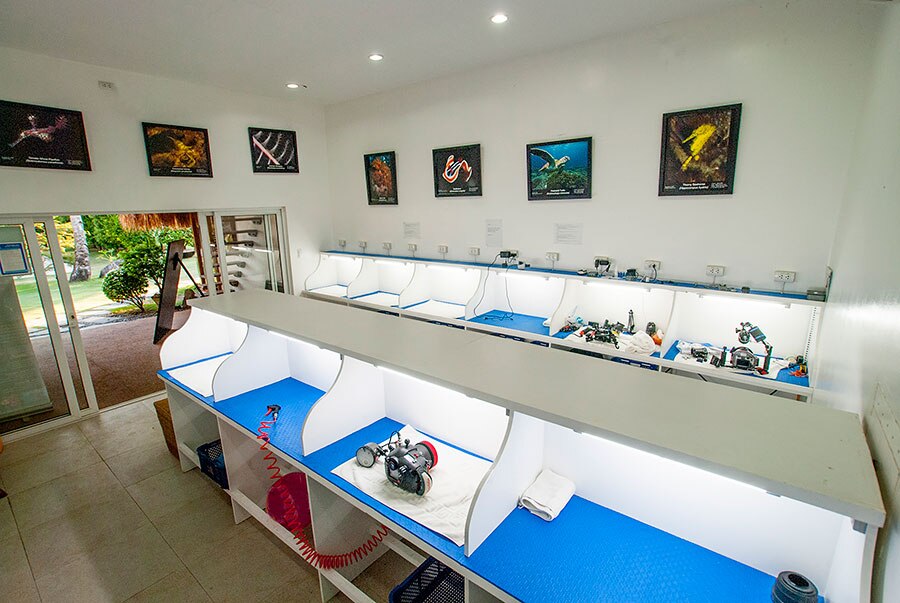 All of the presentations, reviews, and assistance are completely optional, and each guest is free to participate as much or as little as they want because we are all at different levels, with different equipment, have different goals and after all, it is YOUR vacation! Our trips are very non-photographer friendly, so you should never feel like you have to be a photographer to join the trip. Everyone is welcome!
Topics typically covered include:
Wide Angle
Macro
Dialing in your Exposure
Focus techniques
Strobe placement
Avoiding backscatter
Close Focus Wide Angle
Ambient Light / Sunballs
Composition
Advanced and Creative topics
Adobe Lightroom importing and organizing (Library)
Adobe Lightroom Post-Processing (Develop)
Getting there
The airport code for Dumaguete is DGT and you can get there via Manila on Philippine Airlines. Arrival day is May 10th, departure on May 20th. Let us know if you would like to extend the trip by arriving early or staying longer.
May 10-20, 2023
Standard Package Includes:
10 nights accommodations
All meals, coffee, tea and water
20 Guided Dives, including Apo Island trips
Nitrox
10-minute head massage on arrival
20-minute yoga intro class
Wi-Fi
Guided land excursion to Malatapay Farmer's Market
Marine life presentations
Airport transfers
Taxes
Photography Workshop
Pricing:
$3,599 per person, double occupancy – Deluxe Suite
$3,799 per person, double occupancy – Premium Suite
$3,799 per person, double occupancy – Garden Apartment
$4,299 per person, double occupancy – Premium Pool Suite
$3,199 per person, quad occupancy – Family Suite
$3,199 per person, quad occupancy – Penthouse Suite
Additional costs:
International airfare to Dumaguete (DGT)
Unlimited Diving package upgrade, up to 5 dives a day ($687)
Oslob whale shark snorkel trip ($131)
Single Occupancy
Alcohol and soft drinks
Additional Land Excursions
Spa Treatments
Trip Insurance
Crew tip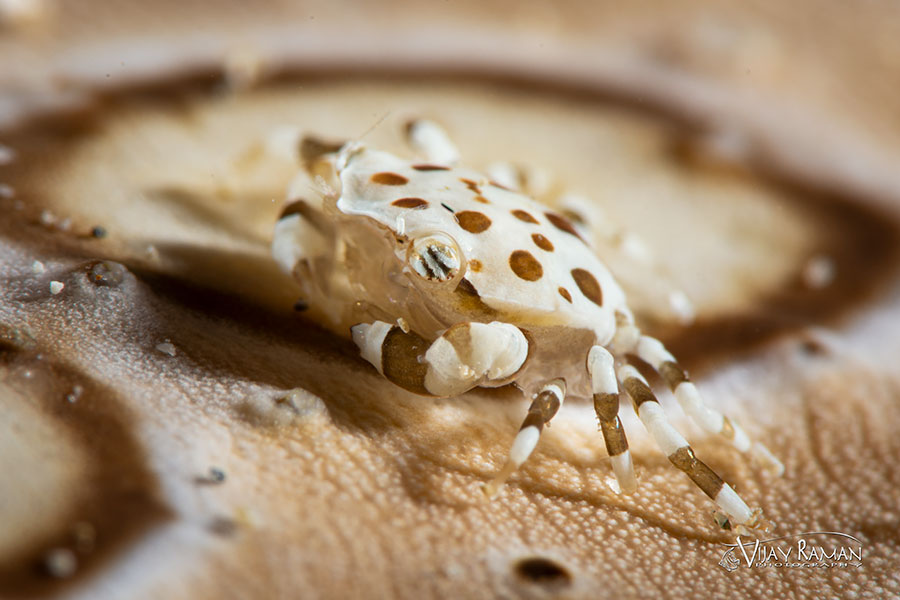 Please note that
Divers Alert Network (DAN)
or equivalent evacuation insurance is mandatory on all trips. Additionally, comprehensive Cancellation, Accident, Medical and Baggage insurance such as
Dive Assure
,
Generali Global Assistance
or
Travel Guard
is highly recommended.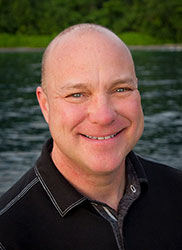 Ron Watkins is a professional photographer, writer, explorer, trip leader and photography instructor specializing in underwater and topside nature photography. Through his imagery, Ron is committed to raising awareness of the challenges facing our fragile ecosystems and threatened marine life in hopes of promoting conservation. Ron is known as an adventurer who is passionate about sharing his knowledge of photography techniques and helping his clients capture images of unique subjects and behavior.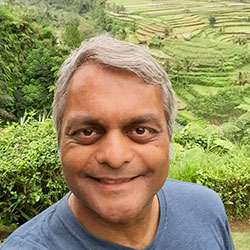 Vijay Raman is an underwater photo professional and adventurer, whose passion for underwater photography began with film cameras in the '90s. Not specific to any particular niche of underwater photography, he is a great resource for both wide angle and macro photography, from composition to creative lighting, as well as post-processing. Vijay has extensive background and knowledge with various types of underwater photo gear, to help others find and work with the gear that best serves their needs. Coupled with his experience with different photo techniques, a good understanding of marine life and behavior and a commitment to helping others improve their photography, Vijay eagerly shares his experiences and knowledge with others, to help them bring back the images they are looking to create.